I've been camping in my pickup truck across the 20 states and even into Mexico over the last two years. I've also gone to tons of overlanding expos and shows and used nearly every kind of product you can imagine!
After using most of the truck camping gear and accessories on the market, I've boiled it down to a list of 50 of my all-time favorite items that are actually worth the money.
These vary from the essentials to more luxury items, but they are all products that I have used or seen in-person and deem worthy to buy.
Table of Contents (Click to Expand)
My Most-Used Truck Camping Gear & Accessories
Of all the gear in my truck camping setup, these are the few items I use the most—and some of the most affordable, too!
1. LuminAID PackLite Nova
One surprising piece of truck camping gear that has been heavily used in my collection is my solar lantern. I keep two lanterns like the LuminAID PackLite Nova's charging in my dashboard all of the time. They are handy for when other guests don't have headlights, providing ambiance lighting around the fire, or for setting up camp in the dark.
2. Lynx Leveling Blocks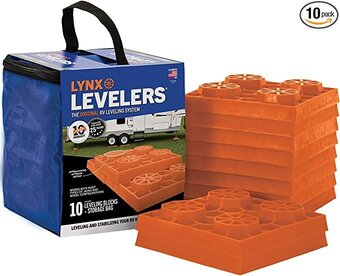 Until you've spent the night rolling off the bed or into a partner because your rig is uneven, you don't realize the importance of ensuring that you sleep fully straight. These Lynx Leveling Blocks help you level out your rig to ensure you get a good night's rest anywhere.
3. First Aid Kit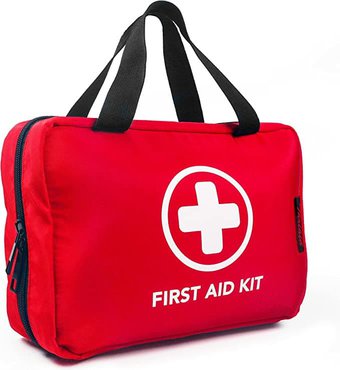 You never know when you're going to need burn cream, insect sting wipes, bandaids, or over the counter medications. Having a thorough First Aid Kit is essential to making sure you're prepared for any adventures.
4. Biodegradable Soap
You're surely going to need to do dishes, wash yourself up, or even wash a couple clothing items. Having biodegradable soap will ensure you aren't hurting the landscape around you while keeping things clean and tidy.
5. Camping Chair
As someone who has used all kinds of camp chairs—my requirements are that it has to be set up in seconds, have a cup holder, and be comfortable. This Arrowhead Outdoor chair is the ideal choice for truck campers.
Related Reading: These Are The Best Camp Chairs with a Canopy
Truck Camping Cooking Gear
Here are all of the truck camping accessories you need to cook up the best camping meals for you and your adventure buddies.
(While you're at it, check out our guide on how to build (or buy) the ultimate camp kitchen.)
6. Camping Stove
Having a propane stove for your camping essentials is the easiest way to elevate your cooking setup. The Coleman camping stove is a classic and has served me well over the years. It has two burners and packs down small.
Alternatively, you can get something like the iKamper Disco Series cooktop which can be used with propane or over a campfire.
7. Propane Tank Adapter
If you do a lot of camping you probably know that those small propane bottles are expensive and don't last very long.
To save a ton of money in the long run—and save the landfills from all those containers—consider buying this propane tank adapter and a refillable propane tank so you can save on propane costs.
8. Cast Iron Pan Set
Everything tastes better cooked over a fire—it's just a fact. And the best pans to use over a fire are cast iron. This cast iron pan set comes with three different sized pans and a dutch oven so you can cook up just about anything you'd ever dreamed of over your fire and your camp stove.
Check out our full guide to cast iron camp cooking to learn more.
9. Chuck Box Camp Kitchen
Chuck Boxes are great for having all of your cooking gear in one spot. While there are some great blueprints to build your own, there are also some great pre-made ones like the Yoke chuck box camp kitchen.
Check out our guide to chuck box camp kitchens here to learn how to build your own or the best ones to buy.
10. Vamako Collapsible Dish Tub
Dishes are never fun, but they're particularly annoying while camping. Having a collapsible dish tub is great for giving you a place to wash your dishes that is clean and debris free.
11. Portable Espresso Maker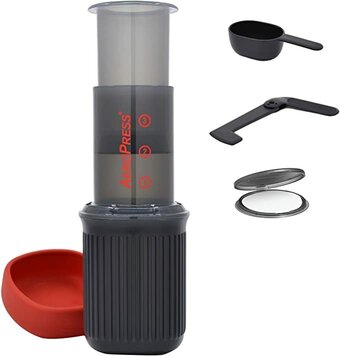 If you're a coffee lover, having a great cup of coffee before hitting the trails is one of the best treats. There are tons of great espresso makers on the market like the Aeropress.
We also wrote a whole guide to the best portable espresso makers if you're interested in shopping around some more.
Truck Camping Toiletries, Hygiene & Laundry
When it comes to truck camping, you need a comfortable place to poop and keep yourself clean on the trails. Here are some truck camping accessories for just that:
12. Natures Head Composting Toilet
If you're looking to go off grid for more than a few days, you'll be so grateful you invested in a high-quality composting toilet like this Nature's Head one. This toilet easily diverts urine into an easy-to-dump container, and includes a handle to churn your composting material in.
13. Retractable Portable Toilet
For those that don't have the space or money to install a toilet—there are some great alternatives such as this retractable portable toilet. Using it in conjunction with compostable toilet bags make for a great on-the-go toilet.
Just do yourself a favor and only use it for #2—Pee has a way of leaking and making everything smell bad. (Yes, I'm speaking from experience…)
14. Geyser Systems Portable Shower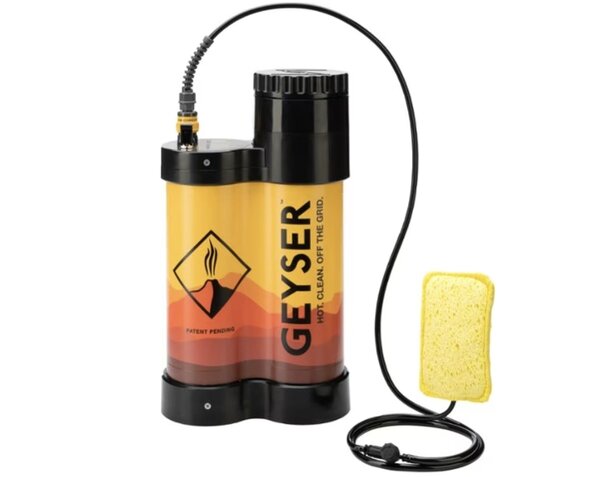 The Geyser Systems portable shower is an ideal choice for adventures because it boasts being able to provide a full shower—with less than a gallon of water! This shower also comes with the option to purchase with or without a heater.
If you're wanting to shop around to find the perfect adventure shower system for you, check out our guide to the best camp shower setups.
15. Privacy Tent
A pop up privacy tent makes the perfect bathroom, shower, or changing room while camping. They set up in seconds and store away small, which is ideal for camping and overlanding adventures. I use mine all the time!
16. Biodegradable Body Wipes
Biodegradable body wipes are great for a quick wipe down after a long day of adventuring. You can be sure you're not harming yourself or the ecosystem with harmful chemicals and unnatural ingredients with these high-quality wet wipes.
17. Camping Towel
It is no secret that towels take up a ton of space, and it's always worthwhile to invest in gear that packs up small. These camping towels are perfect because they pack up small, dry off quickly, and are super absorbent.
The Best Sleeping Gear
Getting a good night's rest while adventuring is crucial for a good time. Here are some of the best sleeping gear items you can invest in for a great sleep anywhere.
18. Mountain Hardwear Zero Degree Sleeping Bag
Having a great sleeping bag is imperative for staying comfortable on your overlanding and camping trips. While zero degree bags like this Mountain Hardwear bag do take up more space than some others, they will keep you warm when the temperature drops.
I use my zero degree sleeping bag all year round. When it gets too warm I just unzip it a little bit.
19. Ear Plugs
Sleeping outside is often incredibly peaceful. However, sometimes campgrounds and events can be incredibly loud. Having a pack of ear plugs like these Mack's Pillow Soft Silicone Earplugs will help you get a good night's rest when you're camping in a loud place.
They sure helped me sleep when my neighbors were blasting EDM until 7AM every night at Skooliepalooza!
20. NEMO Fillo Pillow
If you're trying to save on space, a regular sized pillow takes up a substantial amount of space. Luckily there are tons of great compact camping pillows on the market that are incredibly comfortable and pack down small. This NEMO Fillo Pillow is filled with luxury foam, only weighs 9 ounces, and packs down to the size of a russet potato.
21. Inflatable Mattress
There is nothing worse than waking up with aching bones and a tweaked back while on a big camping trip. Luckily there are plenty of great camping mattresses on the market to help you have the best night's sleep possible. This POWERLIX camping mattress inflates super quickly and easily and comes in several different sizes and colors.
Electronics & Solar Power Gear
Here are some of the best electronics and solar accessories to keep your camping gear charged up.
22. Jackery Explorer 1000
The Jackery Explorer 1000 is the exact model of power station that has followed me and kept me charged up on my adventures all over the country (and Mexico!). You can charge it with your truck's cigarette outlet, a wall outlet, or with Jackery's portable solar panels.
If you want to save some money and don't need as much power, consider the Jackery Explorer 300 instead. It's smaller, lighter, and less expensive.
23. Goal Zero Solar Speaker
No camping or overlanding trip is complete without good tunes. The best thing about the Goal Zero speaker is that it is completely solar charged. Just leave it out while you're cooking, setting up, or hanging out and it'll automatically charge.
24. ThorFire Solar Flashlight
Having ample lighting while camping is always super important. You'll never have to worry about dead batteries in your flashlight again because the ThorFire flashlight not only can be charged by the sun, but can also be hand cranked to provide energy to run the light.
Oh—and it's waterproof, so it won't break if it rains or traps condensation.
25. Garmin Instinct Solar Smart Watch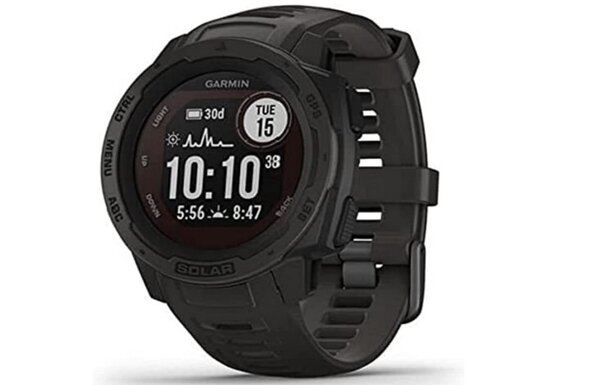 If you've been in the market for a watch that can do just about anything, the Garmin Instinct SmartWatch is an amazing option. Not only can it monitor your steps, heart rate, sleeping habits, and flights climbed, but it also has a built-in barometric altimeter that will monitor your altitude based on the air pressure.
This watch also has several built-in satellite navigation features such as GPS, Glonass and Galileo, making it great for off-grid adventures. And it charges with solar!
26. Cobra Recreational Radio
If you regularly caravan with others or go deep in the wilderness with no service, it's a great idea to invest in a satellite radio like the Cobra recreational radio. This radio is designed to hard wire to your battery, but can be wired to fit in a cigarette lighter as well.
Check out this guide to CB radios if you're not familiar with them.
Essential Gear & Accessories for Off-Grid Adventures
If you regularly go off deep in the wilderness, these are going to be essential items to keep you safe and comfortable.
27. Recovery Kit
Even the most capable vehicles can find themselves in sticky situations and need recovery. Having the right recovery equipment on hand can ensure you are always able to get out from being stuck. The ARB premium recovery kit has tons of essentials to help you get out of sticky situations.
28. Maxtrax Recovery Boards
If you've ever been stuck in snow, sand, or mud, you know the helpless feeling of waiting for someone to recover you. Maxtrax gives you the freedom to recover yourself from being stuck by simply placing them under your wheels to provide traction.
While you're truck bed camping, space is often very limited. These Maxtrax come with straps and can easily be stored on your roof rack or the outside of your cargo basket.
If you've never used traction tools before, check out our guide to the best traction boards and how to use them.
29. Portable Air Compressor
If you do a lot of off-roading, you'll know the importance of airing down your tires to get yourself out of sticky situations. Airing back up after those adventures is also important to help you save on gas mileage once you hit the paved road again. This portable air compressor is small, but boasts the ability to fully inflate a car tire from empty in just 6 minutes.
That said, there are lots of options for more serious off-roaders. Check out our guide to the best portable off-road air compressors here.
30. Dual Battery Setup
Photo courtesy of Wikihow
We have all probably been in a situation where someone accidently left a light on or the door cracked and when we go to start our vehicle—nothing. A dual battery setup is designed to give you the freedom and flexibility to not have to worry about those situations. Plus, if you're running mods like lights or a portable fridge, you can do so without killing your regular battery.
This LiTime 12V 200Ah battery has been a fantastic addition to my truck camping build, and having spare batteries would have saved me a headache had I installed them sooner.
If you're wondering if a dual battery setup is right for you, we wrote a whole guide on how to choose and install your own dual battery system.
Related Reading: How to Choose the Best Battery for Overlanding
31. Fire Extinguisher
One of my closest friends had a faulty propane adapter and saw flames in places there should not have been flames in their van three different times. Luckily there was no damage and the flames could be contained quickly. In other words, no matter how much you prepare—accidents happen. Buy a fire extinguisher.
Best Clothing for Truck Camping
Having all of the right truck camping accessories is great, but you also need to be mindful that you have enough layers and weather proof clothing to keep you warm and dry on your truck camping adventures. Here are some suggested items to include.
32. Wind Breaker
While in the backcountry, sometimes weather can quickly turn for the worse. Having the right components to properly layer during bad weather can be imperative. A windbreaker is versatile enough to be used alone or layered to keep you warm when it's extra chilly out.
33. Down Jacket
Big winter coats take up a ton of space. Including a high-quality down jacket like the Arc'teryx Cerium down hoody is perfect because it can be easily layered. This jacket packs down small and is designed to last a lifetime.
34. Waterproof Shoes
Anytime you're planning to be in the backcountry for extended amounts of time, you always need to be able to keep yourself dry and warm. If your shoes soak through and there is no sun to dry them out, you're going to have a super rough time getting comfortable.
What I love most about the Salomon Quest 4 GORE-TEX Hiking Boots is that they are totally waterproof and include the top of the line GORE-TEX technology. They also don't require extensive work to break them in. In fact, I bought these the day I set out on a 26 mile backpacking trip to the tallest peak in Utah and came back with no blisters. It's been several years and they're still in great condition.
35. Moisture Wicking Base Layer
There are tons of great moisture wicking base layers on the market like this Carhartt Base Force set. These are perfect for sleeping, hiking, sitting at camp, and so on. They make the ideal base layer because they are designed to keep you dry and odor free.
36. Wool Socks
Cotton socks are great because they're lightweight, easy to find, and cheap. However, they're a very poor choice for a camping trip or outdoor adventure. Wool socks are designed to help keep your feet insulated from both the hot and cold temperatures, and they soak up moisture much more effectively than other materials.
Wool also naturally has antibacterial properties that help keep them resistant to odors—which you and your camping buddies will surely appreciate.
37. Rain Jacket
While you could absolutely pack away some cheap ponchos—if you're a seasoned adventurer and truck camper you will most definitely want to invest in a high quality rain jacket. The Patagonia Torrentshell is a fantastic rain jacket for truck camping because it packs down super small and will keep you dry in even the most relentless rain storms.
Other Truck Camping Gear
Here are some other truck camping accessories that can be a great addition to your set up:
38. Fire Starter
Sometimes you find yourself in wet conditions where starting a fire is tough. Gathering around a warm fire when temperatures drop is a treat after a long day of adventuring and overlanding, So I always keep some fire starter on hand. Alternatively you can also start collecting the lint from your dryer and use that.
39. Jet Boil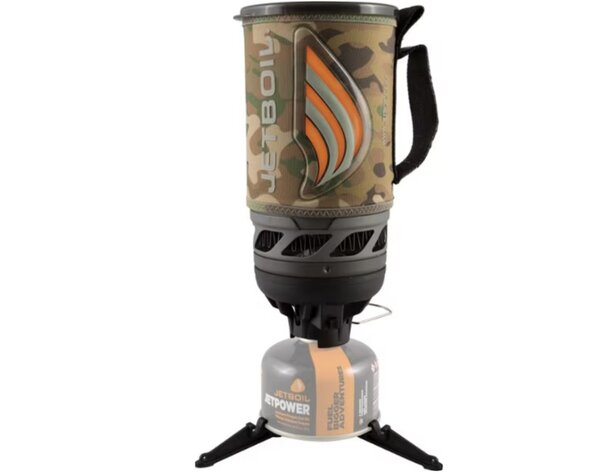 While adding a Jet Boil to your truck bed camping setup may seem redundant since we already mentioned a camping stove—to someone who has spent months on the road, it is so nice to have. Sometimes it is a pain to have to set up your entire cooking station just to boil some water for coffee.
40. Daypack
A daypack is great for just throwing your grab and go items in such as sunglasses, chapstick, sunscreen, contact cases, and so on. Plus it can be a great place to store your extra layers like a wind breaker or gloves.
If you don't mind spending a little extra, I'd recommend this Teton one that comes with a water bladder, which has been one of my favorite things to bring hiking and dirt biking.
41. Water Filtration System
Even if you think you're bringing ample water, it's never a bad idea to bring a water filtration system in case of an emergency or a miscalculation. I've been using the Sawyer water filtration kits for years. They're super easy to use, small, and highly effective at removing unwanted debris and bacteria from dirty water to turn it into safe drinking water.
This can be one of the most handy truck bed camping accessories you'll ever add to your setup because it could literally save your life.
42. Binoculars
No, of course binoculars aren't mandatory for having great truck camping adventures, but they're super fun to keep around. Once I was on an adventure to some remote hot springs in the dead of winter in Idaho, there was a mountain lion watching us from a distance up on a hill. Don't be like me and regret leaving your binoculars behind.
43. Hammock
There is nothing better than perching up in a hammock after a long day of exploring. They set up easy and give you a great place to hang out that isn't inside of your rooftop tent or truck bed camper. I always recommend investing in a two person hammock like the ENO Doublenest as they're much more comfortable than singles in my opinion.
44. Sunscreen
It's important to use sunscreen anytime you head out doors, but it's especially important if you're in higher altitude or in the snow as you burn much quicker. Always be sure to use a sunscreen with a high SPF like this Blue Lizard mineral based sunscreen.
45. Bug Spray
Look, there are tons of different bug repellent products out there like lights, candles, bracelets, etc. But if you're in a place with lots of bugs, the best repellent I've found is regular bug spray.
While I will almost always recommend natural and environmentally friendly products, I have found that I need something with maximum deet like this Repel insect repellent.
46. Cell Signal Booster
Cell Signal Boosters are wonderful, but bare in mind that they won't pull service out of nowhere. They are great for taking a frustratingly slow signal and making it usable.
I highly recommend the weBoost Cell Signal Booster. It attaches to roof racks and can dramatically increase your cell service. It's been a life-saver to be able to work and make calls when deep in the mountains.
If you frequently find yourself traveling to places where there is no cell service at all, you may want to instead consider a handheld GMRS radio. These are two-way radios that can alert you of severe weather, keep you in contact with your group, or even help you call for help if things go awry.
47. 270 Degree Awning
While truck bed camping, you generally don't have a ton of sheltered space to hang out. Adding a 270 degree awning like the OVS Nomadic 270 Degree Awning will maximize the space in which you get to hang out and seek refuge from the sometimes relentless sun.
We have an entire guide to the best 270 degree awning for your truck camping setup.
48. Portable 12 Volt Fridge
I hate dealing with coolers and ice. Everything gets soggy, the ice takes up tons of space, and I don't like my beers to sit in cheddar jalapeño hotdog water. A 12 volt fridge is totally worth the cost, and these ICECO fridges have been a favorite in the outdoor space!
If you want something a little more affordable, I've been using this BougeRV fridge and it's held up great over the last year I've had it.
49. Shovel
Shovels are multi-use and ideal for things like digging yourself out of the sand, building a cat hole, shoveling snow, or even digging a fire pit on the beach. They can easily attach to your rack system for easy access and don't take up much space. This Gerber folding spade is ideal for those looking to save on space.
I personally prefer full shovels because they're more durable and easier to use, so I have the Bully Tools round point shovel.
But if you need help deciding what to buy, here's a guide we wrote to off-road shovels.
50. A Portable Tent Heater
If you're planning on camping in cold weather, a portable tent heater may be a great investment. I personally have a diesel heater in my overlanding van setup and I love it. It keeps me toasty warm even in sub-freezing temperatures, and wasn't very expensive or hard to set up.
51. Extra Vehicle Fluids
Hopefully it goes without saying that keeping extra fluids like oil, coolant, and brake fluid can be incredibly handy—particularly if you're regularly hitting rocky trails and traveling outside of your cell phone's service coverage area.
52. Tools
You never know when something is going to break. You should always keep some basic tools on you such as a wrench set, hammer, breaker bar, drill, zip ties, duct tape, and even an OBD I or OBD II reader—depending on which one your vehicle uses.
Here are links to some of the more important tools in my personal tool kit:
Final Thoughts
There you have it—a comprehensive truck camping gear checklist of the best camping accessories to bring along on your road trips and overlanding adventures.
Even if you're just setting out for a few nights in the backcountry it's always worthwhile to be prepared with the best gear and camping accessories in case of bad weather or an unexpected emergency.
Here are some other great articles you might like: