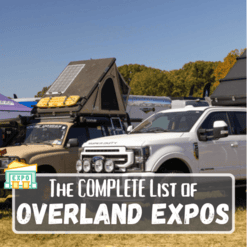 If you have a passion for overlanding—or even just want to start dipping your toes into it—overlanding expos are a fantastic way to stoke your fire and get inspired.
You get to see other overlanding rigs, find products to use in your build, and chat with like-minded individuals. Not to mention how much you learn!
There is no greater way to get inspired than to put yourself right at the center of the action. To help you find an event near you, here is the complete list of overlanding expos in the United States for 2023.
We've organized these overlanding shows by date and location for your convenience.
Some of these events are family-friendly, some are full of workshops, some sell tons of gear, and others are just straight up parties. Regardless, we are sure there is an event here for you!
Table of Contents (Click to Expand)
January Overlanding Expos
While January isn't a very popular month for overlanding specific events, there is one event for nomads, overlanders, and RV dwellers:
Xscapers Convergence Annual Bash
This event is not for the faint of heart! Those who love to party can enjoy an entire week of live music, seminars, themed parties, bounce houses, markets, campfires, meditations, designated hangout areas, yoga, group dog walks, a communal work area, and even a giant ferris wheel.
While this event isn't quite as informational as some of the others on this list, this week-long party is a great way to beat the winter blues. This event is hosted by EscapeesRV Club, which hosts events and meetups year-round and has plenty of perks and resources for its members.
February Overlanding Expos
Here are the top expos and events for February:
Truck Camper Adventure Rally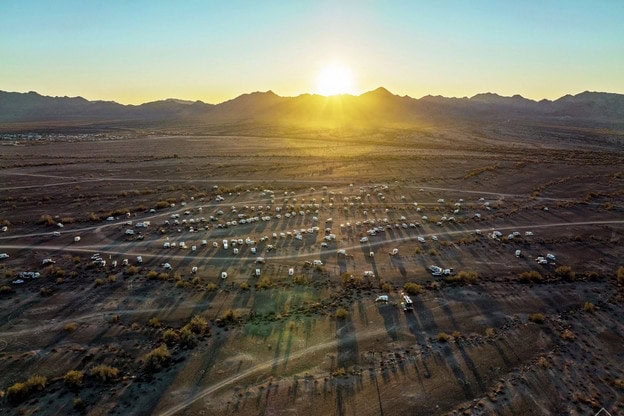 Quartzsite is a haven for overlanders and nomads. This small city is bursting in the winter months with artists, nomads, snowbirds and overlanders. While the summertimes are brutally hot, the winters are a welcomed escape for vehicle dwellers.
This event is a boondocking rally and is held on BLM land annually just 6 miles from the downtown area of Quartzsite. The event features seminars, star gazing parties, group social events, live music, and more.
There's truly a little bit for everyone at this annual event!
Express Rally Adventure Series (California)
Photo courtesy of Visit California
Express Rally hosts a handful of caravans every single year. This particular rally treks through Death Valley on pre-planned routes. This event is fully planned, so you can just show up and enjoy the ride with your new friends.
You can enjoy daily planned meals, rides, and picturesque campsites located in various locations across Death Valley National Park in the Mojave desert. Each ticket is valid for one vehicle and up to two guests.
You will also receive t-shirts, vehicle sticker kits, commemorative patches, a complete Media coverage from BLK ELK Media, and memories that will last a lifetime!
American Adventurist – Desert Rendezvous
American Adventurists is a group and community that is committed to giving back to the community. These events have a heavy focus on community and attract like-minded individuals who share a love of adventure and travel.
The event itself is much more relaxed than some of the other bigger events. While vendors will be present, this event is not a commercial one. You can expect community potlucks, a cooking competition, and group trail runs.
It is recommended that you sign up for their community and engage in forums to stay up-to-date on all their events.
March Overlanding Expos
Here are all of the overlanding events and rallies you should know about in March:
Express Rally Adventure Series (Baja)
Photo courtesy of National Geographic
While technically this list was only going to include USA based events, we couldn't help but add this rally to the list. This epic adventure is a structured group caravan through the stunning Baja California peninsula.
You can expect to explore dry lakes, pick the brain of a local legend, soak in natural hot springs, indulge in the most mouth-watering local cuisine, and even enjoy meals prepared by a chef. This event includes 9 nights of camping in stunning locations, and one night in a hotel.
This event boasts unmatched camaraderie as you will enjoy group meals nightly. You will also receive a vehicle sticker kit, two t-shirts, commemorative patches, and a complete Media coverage from BLK ELK Media.
Southeast Overland & Outdoor Expo
This event takes place in the heart of Florida at the Florida International Rally & Motorsport Park (the FIRM). This event will include dozens of vendors and exhibitions, multi-night onsite camping, and tons of activities.
One of the most exciting activities is an onsite overlanding and off-roading course as well as an obstacle course.
There are day passes as well as full event passes and onsite camping.
April Overlanding Expos
Here is a must see event for April 2023:
MOORE Expo
The MOORE Expo boasts being the #1 travel consumer show in the midwest. This event takes place at the Ozark Empire Fairgrounds and is the ideal event for those who like to keep up on the latest gear in the industry. This event hosts over 200 vendors on site.
Beyond the impressive vendor list, this expo also hosts dozens of workshops and seminars. You can expect to learn anything from how to pack a first aid kit, to how to use overland navigation apps, and even what essential equipment you should be packing on your adventures.
This event also hosts live music both nights in the recovery room, plus lawn games and activities for the family.
May Overlanding Expos
Here is everything you need to know about May overlanding expos:
Overland Expo West
Photo courtesy of visittheusa.com
This overlanding exposition boasts being the world's premier overlanding outdoor expo. They offer tons of camping in the beautiful ponderosa pine forest, so you can have the immersive experience of camping at the event.
This event also boasts having 400 plus vendors relevant to many different outdoor activities such as overlanding, camping, motorcycling, and travel. This event also features over 175 workshops and seminars you can attend throughout the weekend.
The evenings of this event are spent listening to live music, film festivals, raffles, and parties. This event is for those who want a comprehensive overlanding expo including education, shopping, and interacting with other like minded individuals. It is also a very family friendly event.
June Overlanding Expos
Here are all of the overlanding events and expos you can expect in June:
Northwest Overland Rally
Photo courtesy of nationalparks.org
Northwest Overland Rally is a three day event that takes place in Plain, Washington which is about an hour north of Wenachee.
This event has a little bit of everything for any kind of outdoor enthusiast. Primitive camping is available onsite for all three nights in a field right next to the events.
Attendees can expect to explore all of the vendor booths, attend workshops, and collaborate and engage with the community. This event even has wine tasting opportunities as it takes place in Washington state's wine country.
Outside Adventure Expo
Photo courtesy of Visit Utah
The Outside Adventure Expo takes place at the OC Fair & Event Center in Salt Lake City, Utah. This two day event features tons of vendors, exhibitions, educational seminars, workshops, live music, craft beers, and screenings of adventure films.
This event is ideal for those who have interests in many different outdoor activities including mountaineering, mountain biking, overlanding, kayaking, etc. One of the most exciting things you can look forward to when you attend this event is checking out some of the most impressive adventure and overland rigs on the road.
This event does not include any overnight camping as it is not permitted by the venue.
July Overlanding Expos
Overland Expo Pacific NorthWest
This event is one of the four events in the Overland Expo series. This particular event is held annually in Redmond, Oregon—just north of Bend. This event boasts festival style camping, where attendees are just a short walk from vendors, exhibits, live music, and events.
This event hosts over 300 vendors in the outdoors space, and even offers 175 plus specialized workshops like how to pack trauma kits, recovery techniques, survival skills, and other useful courses for off road enthusiasts.
These events don't stop once the sun goes down either. They host a nightly happy hour with food trucks, raffles, and even an overland film festival. The events in this series are some of the largest overlanding events in the world and ideal for those who want to learn, grow and engage with the overland community.
Rocky Mountain Overland Rally
Photo courtesy of Wikipedia
The Rocky Mountain Overland Rally takes place at the Ibar ranch in Gunneson, Colorado. This event is one in a three part series of events that take place in different parts of North America (the other two events are in British Columbia and Washington state).
This event offers onsite primitive camping which is the preferred and recommended way to attend the event. The event hosts plenty of vendors, nightly happy hour, group campfires, daily yoga, and educational classes for those in the outdoor space.
This event was canceled in 2022 because of conflicting events in the area and around the country. This event is being re-evaluated and is expected to resume in 2023.
August Overlanding Expos
Here are all of the overland expos you can look forward to in August 2023:
Mid-Atlantic Overland Expo
The Mid-Atlantic Overland Expo boasts being the best overland expo on the east coast. Guests can enjoy classes, vendors, an adventure film fest and even an on site camping experience
One of the most exciting things you can look forward to is testing your driving skills at off road courses and obstacle courses. You can also enjoy nightly group campfires, events, food trucks, live music, and engaging with the others in the community.
Off-Road & Camping Expo
This expo takes place in the cool ponderosa pine forests of Arizona at the Mormon Lake Lodge. This two day event features plenty of vendors, workshops, and activities to help you better engage in your community. This event is for outdoor adventure enthusiasts of all kinds.
Overland Expo Mountain West
Photo courtesy of Uncover Colorado
This three day event features onsite camping, over 250 vendors, over 175 workshops, and events to help acquaint you with others in the outdoor community. For those looking for an immersive experience full of education, community and a hands-on look at the coolest new products on the market—this may be the ideal event for you.
September Overlanding Expos
Here are the best overlanding events you can visit this September:
Teton Overland Show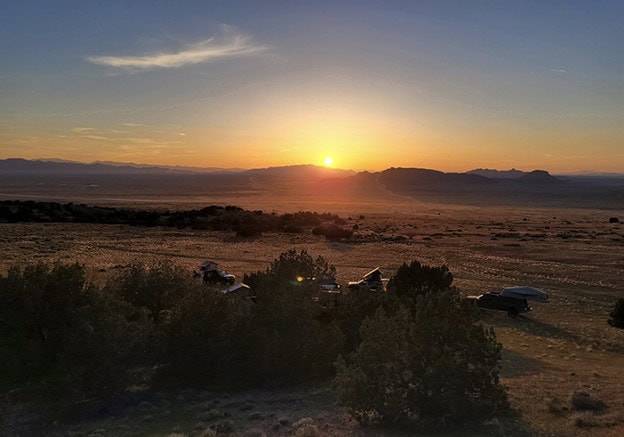 The Teton Overland Show was started in 2017 with the mission to bring those who love the outdoors together. This three day festival takes place on the outskirts of the Grand Tetons at the Waterfront at Snake River Landing. Camping is offered onsite for the duration of the event for an additional cost.
This event offers plenty of product demonstrations, group trail runs, classes, and even a kids area.
Keweenaw Overland Adventure Retreat
This four day basecamp style overland event takes place in Copper Harbor near Baldy Mountain. You can expect to attend classes, enjoy clinics and demonstrations, listen to stories, and attend plenty of meetups and group activities. There is an onsite campground available for some ticket holders, but the venue is next to almost a dozen dispersed and developed campgrounds.
Express Rally Ultimate
This event is a bit different from a traditional expo in that its actually a group caravan event. You will be traveling with a group of overlanders through the stunning terrain of Washington, Oregon, and California. While most of the trip will take place in campsites, you will also get to indulge in a few nights in luxury hotels.
You can expect most of your meals to be prepared for you, while also exploring some of the most scenic drives in each state. You will also receive a vehicle sticker kit, t-shirts and a media kit that will include photos and videos of the event.
Big Iron Overland Rally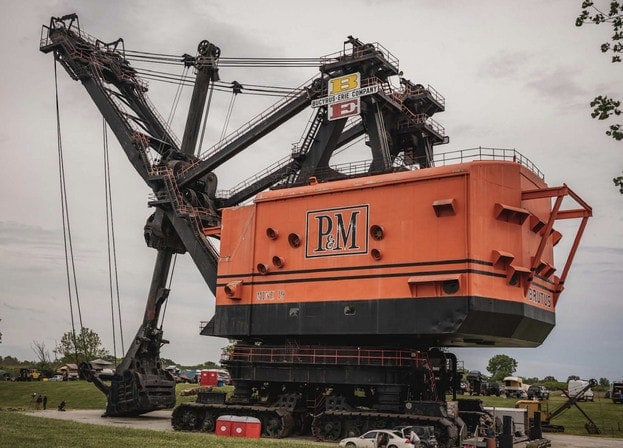 This two day family friendly outdoor expo takes place at the Big Brutus historic landmark in Kansas. This event offers onsite camping, vendor exhibits, guest speakers, display rigs, local music, a beer garden, food trucks, and more!
This event is ideal for those who want to visit vendors, listen to renowned speakers in the outdoor community, and gather with other like minded individuals.
October Overlanding Expos
October is an incredibly busy month for expos all over the United States. Here are all of the best ones you should add to your list:
California Off-Road Expo
This off-road expo is designed for those who take off roading seriously! You can expect to explore different big name industry vendors, listen to celebrity guest speakers, and even drive some fully equipped off roading vehicles on an off roading course. This event is ideal for those who take off roading seriously and don't mind getting a little dirty!
The Texas Overland Expo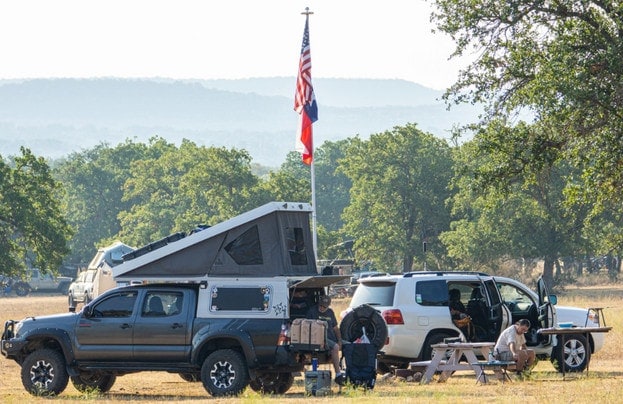 This event was created by a group of guys who wanted to inspire others to "get off the highways and into the great outdoors." This event takes place at the Texas Avid Outdoors Fall Expo and offers camping at the Oxford Ranch Campground nearby.
Guests can expect to explore different vendors, attend presentations by professionals in the outdoor industry, and even go on trail rides in the surrounding area.
The Pilgrimage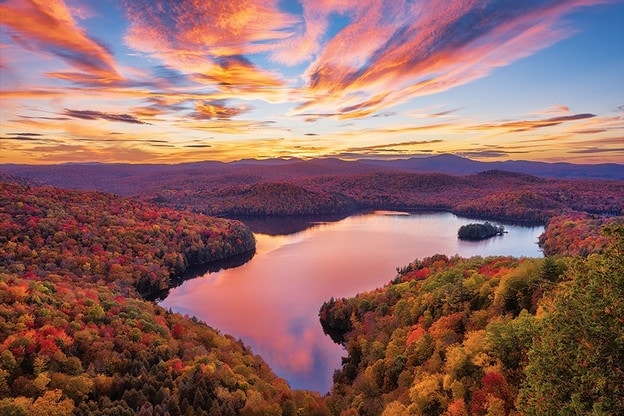 Photo Courtesy of Boston Magazine
The Pilgrimage is an event that draws 4×4 enthusiasts from all over the country to gather and even caravan through the state of Vermont. This event takes place at the Henderson Hideaway Basecamp where you can explore different vendors and meet up with the community.
You will even receive a map of Vermont's extensive network of class IV off-roading trails. These trails are not maintained by the state and this event encourages caravans through these winding, rocky roads.
Overland Expo East
Photo courtesy of Wikipedia
Overland Expo is a series of events that take place all over the country. Overland Expo East takes place in Arrington, Virginia in the Blue Ridge mountains. You can expect to visit over 240 vendors, pick from over 175 workshops and demonstrations to attend, and even gather with like minded individuals at happy hour or at one of the many group events throughout the weekend.
Rendezvous in the Ozarks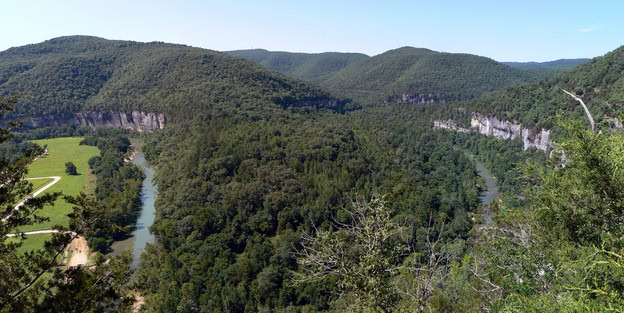 Photo courtesy of Wikipedia
This intimate event is one in a series of events hosted throughout different regions of the country. These events are ideal for those who want to delve deep into a community of like minded individuals with a shared passion of the outdoors.
You can expect group potlucks, nightly discussions, campfires, and make great connections with those who have a shared passion for the outdoors.
Rooftop Tent Rally
Photo courtesy of Virgina.org
The Rooftop Tent rally is hosted by Blue Ridge Overland Gear and James River State Park. While this event is geared toward overlanders with a rooftop tent—any vehicle that gets you into the great outdoors is welcomed.
You can visit tons of vendors, attend adventure travel workshops, indulge in the onsite brewery, and relax to live local music, and more. This event is family friendly and offers onsite camping and is surrounded by dozens of trails you can enjoy as well.
November and December Expos
There are currently no overlanding expos planned for November and December 2023 that we know of. Let us know if we're missing any!
Final Thoughts
Overland expos and events can be incredibly addicting. They are a fantastic way to meet like-minded individuals, delve deeper into your love of adventures and travel, and keep up to date on all the latest overlanding gear and off-road accessories.
So mark your calendars and get ready for a busy year full of incredible events!
Ready to dive deeper into overlanding? Here are some other helpful guides: