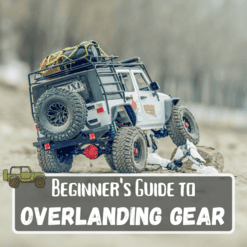 If you're considering overlanding, the extensive list of gear needed can be a little overwhelming. From simple pleasures like coffee makers to somewhat more important decisions like where you're going to sleep, there's a lot to consider when starting out.
But overlanding isn't about the gear, it's about the journey. Sure, it may be harder to enjoy the journey if your tent leaks and your mattress deflates, but ultimately, the adventure should be the main focus.
This is why we're going to make it simple for you. We've put together our ultimate guide to overlanding gear for beginners, which will cover everything you need to get started.
Overlanding can be an expensive hobby, but for now, we'll suggest products suitable for a lower budget.
Table of Contents (Click to Expand)
The Absolute Essentials
Before we go into detail about all the gear you might like for overlanding, let's make it clear what is absolutely essential to have before you set off for your first adventure. These would be:
Food
Water
A place to sleep
A way to regulate your temperature (sleeping bag, fan)
A vehicle to get you wherever you're going (doesn't need to be a big 4×4 if you're going on simple dirt trails—some people overland in a Prius!)
A first aid kit
A way of contacting someone in an emergency
That's it! That's all you need. But, if you're serious about overlanding and off-roading, let's talk about the camping gear you might want to bring along.
Cooking
Overlanding, whilst about getting back in touch with the basics, can be as comfortable as you like. Do you enjoy roughing it on an open fire? Or maybe want to bring some home comforts with you, like a sink or even a spice rack? It's all possible.
Here are some great beginner options for overland cooking:
Cast Iron Set
If you're a no-frills kind of traveler and you're looking for essential gear only, then cast iron cooking may be the way to go. All you need is an open fire, and you can create any culinary experience you want.
Cast iron works well because of its durability and ability to retain heat. This means it's perfectly safe to use on open flames. Check out our full guide on how to cook with cast iron before you get started.
Cast iron sets are a great option for beginners because:
They aren't a huge investment
You can use them at home on all types of hobs on a day-to-day basis
They're easily portable
Just need an open fire to use
Quick and easy set-up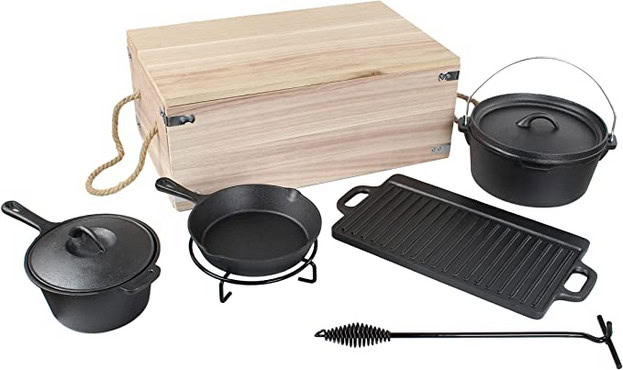 We recommend the Lot45 Dutch Oven Camping Cooking Set. This is a great quality set for a great price. It's important to consider quality when looking for cast iron products, as cheap knock-offs won't cope well with open fire. This set includes everything you need to cook up some great meals out in the open.
Mini Camping Kitchen
Maybe you love the thrill of the adventure, but you can't help but want an organized and easy-to-use kitchen when you're cooking. You're not alone. This is why there is a huge market for camping kitchens.
A good beginner's option is the VBENLEM portable camping kitchen:
It can fold up to a compact size
It's easy to transport
It has space to store all of your food, spices, and utensils
It's suitable for bigger groups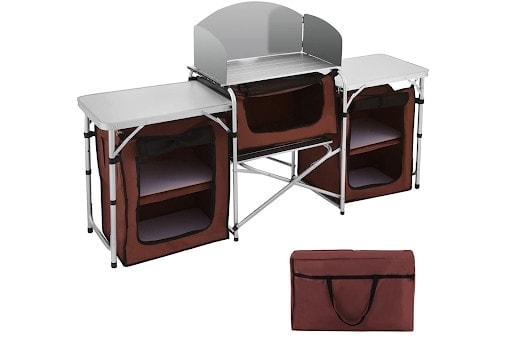 Camping Stove
A gas stove is a great option for beginners, and it's likely you may already have one. It's an essential piece of gear if you're not wanting to cook on an open fire every night. Plus, there are lots of benefits to using one:
Wind and rain don't affect it
Easy to ignite
Cooks evenly
Easy to use
A great option for beginners is the Eureka Ignite Camp Stove. It's affordable, portable, and has some great features, like its wind protector. It's received great reviews overall and for good reason.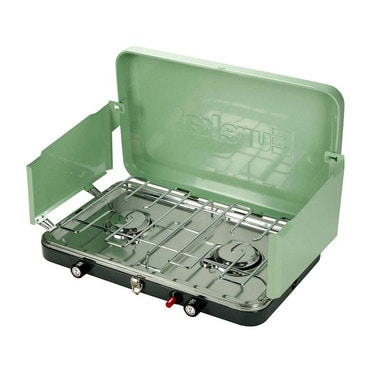 Portable BBQ/Fire Pit
If you think escaping the stove is what overlanding is all about, then we agree with you. The simplicity of warming yourself by the fire and then throwing on some food is a great element of being outdoors.
Fire pits aren't as portable as stoves, but if you're willing to put in that little bit more effort, then you can get great results. Our choice for beginners is the Wolf and Grizzly Campfire Trio.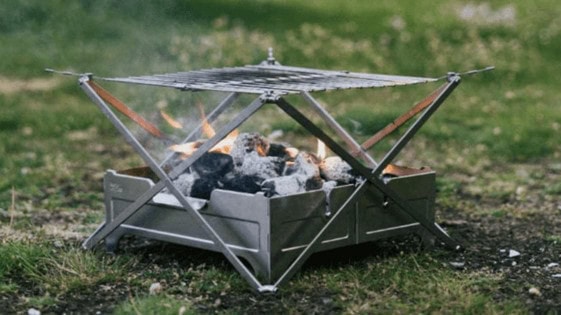 Why the Wolf and Grizzly is good for beginners:
It's not too expensive
Very light and portable
Easy to use
Can cook on it or just use it as a fire pit
Sleeping
If your sleeping set-up isn't comfortable, you may miss out on some of the enjoyment of your overland adventure. Of course, some of the lucky few may be in campers, but for those who aren't, here are our top pieces of gear for a comfortable night's sleep.
Sleeping bag
Even if you're hiking in intense heat, it can still get cold at night. You need to be able to regulate your body temperature if you want a good night's sleep.
Duvets aren't practical, and they don't have the heat-regulating fabrics needed for sleeping outdoors. You want to be able to roll up a sleeping bag and strap it to your backpack for mini adventures.
They can get pricey depending on how insulated you need them to be. So do consider where you're going to be traveling before purchasing. We'd suggest the Teton Celcius XL Sleeping Bag, as it's suitable for lots of different destinations.

Why the Teton is great for beginners:
Good price point at around $80
Very well insulated, so will suit different destinations
Includes a compression sack, so it's very portable
Tent
There are lots of different options for where you can sleep. If you have the right kind of set-up, you could be looking at rooftop tents for your truck.
However, if you're just starting out, it's possible you're looking for a more standard sleeping arrangement. A tent gives you freedom. Maybe you've driven for a while and want to find somewhere on foot to set up for the night.
Again, a tent is a good investment for beginners because even if overlanding isn't your thing, the likelihood is you'll use it again.
A good beginner's option is the TETON Sports Mesa Canvas Tent. They're robust, waterproof, and can withstand extreme weather.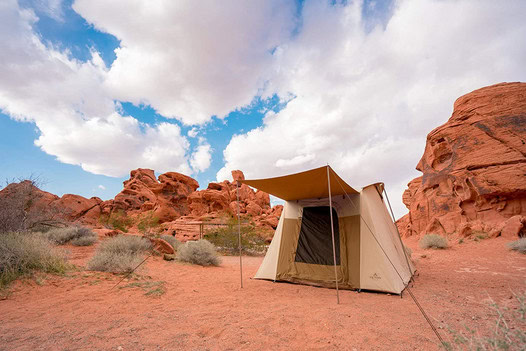 Why the TETON is good for beginners:
While still expensive, it's at the lower end of overland tents, sitting at about $600
Quick and easy to set up
Good for all weather conditions
Mattress
Now, you'll want something to put in your tent. Camping mattresses are just as important as your sleeping bag because they protect you from the cold ground and smooth over any rough terrain, so you don't wake up with any aches and pains.
For beginners, we recommend the REI Co-op Insulated Air Bed – Queen.
Why it's good for beginners:
Great price at around the $150 mark
Big enough for two adults
More comfort and higher off the ground than self-inflating mattresses
If you're camping in a truck bed trailer, adventure van, or other vehicle with windows, you'll most likely want to have some well insulated privacy curtains. We have an entire guide on how to DIY the perfect camper van curtains.
Driving
Now, you may already have a suitable overlanding vehicle. And to be honest, if you're not going completely off-road, most vehicles will do the job just fine. However, four-wheel drives are preferable. We love the classic Toyota Land Cruiser and Land Rover Defender, but there are many great options.
For now, here are a few suggestions to give you an idea of practical overlanding vehicles.
Jeep Wrangler
A classic overlanding vehicle for a reason. It's powerful, robust, and practical. You can expect this all-wheel drive to take on any kind of overlanding trip.
It's the dream of overlanding rigs, complete with roof racks, roll bars, and durable tires. For this reason expect a big price, even second hand.
Toyota Tacoma
The Toyota Tacoma is a beloved pickup truck, known for its reliability and extremely capable off-road handling. Because of its popularity, there are loads of Tacoma modifications and accessories you can get to make it a solid overlanding rig.
However, it does come with slightly less storage space for a truck bed and less ground clearance towards the rear. It also has a cramped interior, which may be a problem for taller riders. Check out my Tacoma overlanding build for more info.
I added a Pedal Commander to my Tacoma which gave me much more control over my driving experience and helped eliminate some of the annoying delays in my throttle response that a lot of Tacoma owners complain about.
Worth considering if you are going to be scaling rocky backcountry or need a pickup bed.
Their fuel economy rating is an impressive 19-24 mpg, which makes all the difference when you are on a weekend trip in remote areas or trying to minimize your budget.
Related Reading: Should You Buy the Tacoma TRD Pro or the TRD Off-Road?
Jeep Gladiator
A pricey option for beginners, but it's one of the best vehicles out there for overlanding. It's completely capable of fully off-road adventures, and so suits the most daring of overlanders.
It's unlikely you'll need such a rig for a standard road trip, but it's always fun to include an impressive truck. My friends Eric & Brittney at Hourless Life are actually taking a several year overlanding trip around the world in their decked out Jeep Gladiator!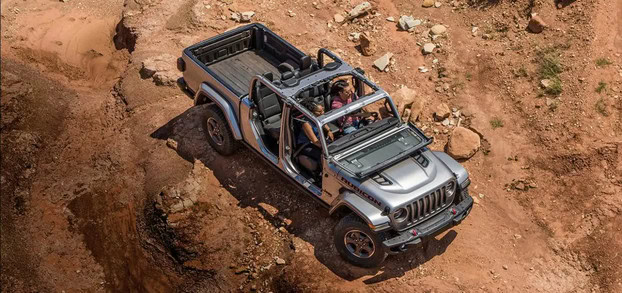 Also, check out our guide to the best Toyota Tundra mods and accessories.
Recovery Gear
Recovery gear is a good investment that'll make you more self-reliant and confident in your travels. It's important to be able to get out of sticky situations or help others if you come across them. So, there are a few pieces of essential kit you'll want to bring with you on the road.
Often you can find a recovery kit that includes most of the above, so it's worth having a look before you purchase them all separately. Check out our guide to using snatch blocks to learn more about recovering your rig.
Camping Essentials
So often, you only realize you've forgotten some essential overlanding gear when it's too late. Make sure that doesn't happen to you on your next camping trip by following this list.
Camp Chairs
If you want to relax outside but avoid getting overheated, camping chairs with canopies are a good option. Check out our full list here.
For beginners, we'd recommend the Alpha Camp Chair. This is a favorite because its canopy comes with an SPF factor of 50+, ensuring you have ultimate sun protection. It's also completely waterproof, so you'll be safe in all extremes of weather.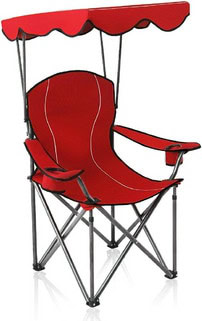 Why it's good for beginners:
It's got everything you need in a camp chair (including cup-holders)
It's lightweight and easy to transport
It won't break the bank, sitting at around the $20 mark
Axe
You never know if you'll need to chop wood for a fire to stay warm, break through a window, or create an emergency shelter. It is always a good idea to keep an axe on hand. We do have an entire guide to choosing and buying the best axe for your overlanding setup, so be sure to check that out!
Cooler
For longer trips, coolers are essential camping gear. You'll need to keep food and drinks chilled in order for them to be safe to consume, and you'll need them to stay cool for a long period of time.
We recommend the Yeti Tundra 65 Cooler. You can choose the size and capacity to suit your needs or to make it more transportable, and it'll keep its contents cool for as long as 5 days.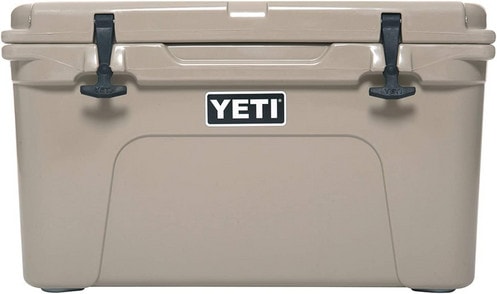 Water Carrier
Rather than taking up loads of space in your vehicle with bottles and bottles of water, a simple collapsible water carrier or Jerry Can will do the job. It should hold all of the water needed for a few days of overlanding and can be stored easily.
Check out the Lifeunion 10-litre collapsible water carrier as a good option for beginners.
Related Reading: The Ultimate Guide to Overlanding Water Storage
Lantern
It doesn't need explaining. Lighting is essential. Alongside a lantern for your tent or walking at night, you'll also want a headlamp or hand-held flashlight if you're walking for longer periods.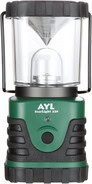 Knife
Whether it's cutting rope or cutting dinner, a good knife is always handy. We recommend the Opinel range as a good option for beginners. They are good quality, durable, and at a lower price point than their competitors.
Awning
Now, this isn't exactly a necessity, but the best overlanding trips happen when you are comfortable. Whether that means escaping the sun and getting some well-needed shade or staying dry in a sudden rainstorm. Either way, an awning will come in handy but don't make purchasing one your first priority!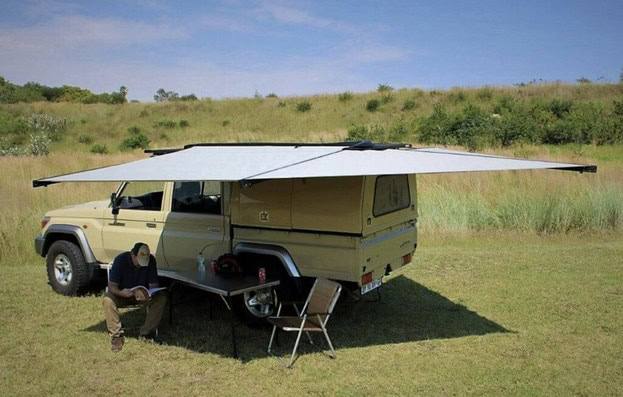 Image Credit: Eezi-Awn
There are two main types, 180 degrees and 270 degrees. The difference is the coverage you get, so it's really down to you. But for a beginner, a simple 180 degrees will be your best bet. They are:
Easy to set up
Portable
Affordable
However, if you're traveling with a bigger group or prefer a lot of shelter, check out our guide on the best 270-degree awnings.
Communication
Now, you don't want to find yourself in the outback with no form of communication. Going completely off-grid may sound like an exciting idea, but in reality, it can put you in a dangerous position.
There are a few pieces of gear that will ensure you're never completely cut off.
Image Credit: Nick Ferreira
Cell Signal Booster
Even if your phone is charged, it's useless without a signal. But don't panic. A simple cell signal booster means you never have to worry. The weBoost 4G DRIVE can be easily installed on cars and trucks and is incredibly reliable.
Satellite Communicator
If all else fails, you can rely on your satellite communicator. Off-roaders usually have one handy in case of a need to send out an SOS to search and rescue centers.
It's super unlikely you'll need it, but many areas require you to notify search and rescue if you are heading somewhere particularly remote. Especially if it's prone to extreme weather.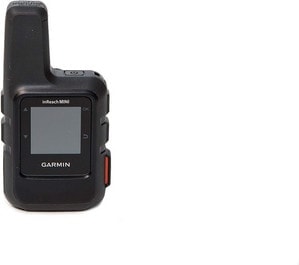 They can be fairly expensive, so if your first few trips aren't too adventurous, it's probably not necessary. However, if you're diving into the deep end on your first overland expo, invest in the Garmin inReach. It has a few key features that can be very handy:
Weather forecast notifications
Downloadable maps
20-day battery life
Interactive SOS to search and rescue
Enables two-way text messaging
Another great and inexpensive option (particularly if you travel in a group) is a handheld GMRS radio. These radios also can scan and alert you of severe weather in your area, keep you in contact with others in your group, and even send out an SOS if you need help.
Portable Charger
Most likely, you have a charging point in your vehicle for your phone. However, you don't want to have to rely on this. If you're going out trekking, or even at night, you'll want to be able to charge your phone in case of emergencies (or just photos).
Portable chargers are a godsend, and it might even be worth bringing a few precharged with you. They are easy to transport, so even in the remotest of locations, you can rely on always having power.
The Anker Power Bank has everything you need in a portable charger:
Small and robust
Can fully charge a phone a few times over
It's safe to plug in other low-power accessories like speakers or headphones
Although, if you want something with a little more power, you should consider something like the Jackery Explorer 300 solar power station.
Conclusion
If you follow this complete beginner's guide to overlanding essentials (and a few optional extras), you'll be prepared to embark on your first overlanding adventure. Nothing is stopping you now, so get out there and start exploring.
If you're still unsure and you're working with a budget, most of the gear we've outlined can be found second-hand. So have a good scan before you purchase something brand new.
If you're gearing up for your first overlanding adventure, be sure to check out some of our other guides:
Are you a seasoned overlander already? Let us know in the comments what you've found to be your most important piece of gear!