Ready to plan an epic camping trip but you want to leave the sleeping bag at home?
We've got you covered! This article goes over the best camping mattresses on the market today.
We also talk about how to choose a camping mattress, things to look for, and answer some frequently asked questions you may have!
Let's dive right in.
Table of Contents (Click to Expand)
Top Pick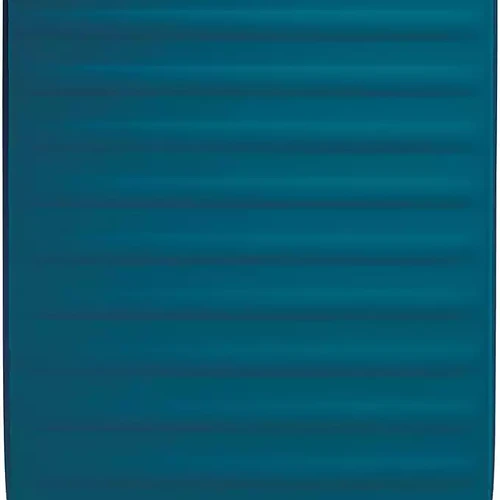 We earn a commission if you make a purchase, at no additional cost to you. We appreciate you!
Our Camping Mattress Top Picks
Don't have time to read a massive article right now? We've got you covered! Here are the best camping air mattresses on the market today:
If you do have time to read a massive article, however, I implore you to keep reading! We're getting into the nitty gritty with each of the camping mattresses listed above (as well as some awesome runner-ups).
How to Choose a Camping Mattress
Before we get into the bulk of this article, we wanted to talk about how to properly choose a camping mattress. When doing this, you'll want to look at three main things:
Durability
Weight
Type of camping mattresses
Mattress insulation (also known as R-Value)
Once you've done this, you'll be able to choose the best camping air bed for you!
Durability
For the most part, camping mattresses are incredibly durable. The thick fabric that comes with a self inflating mattress is less likely to get a puncture or spring a leak than your typical air mattress. If you plan on sleeping outside without a tent (or have pets coming along with you), we would highly recommend grabbing a self inflating mattress for this reason.
The quality of your material matters too, so be ready to shell out a fair bit of money to provide the most durability.
Weight
When you think about camping, do you think of tents? Or car camping? We're going to guess the former – which is why weight is so important when thinking about which type of camping mattress you want.
For some, the lightest, most compressible is most important. For others, a more durable and comfortable mattress is needed. If you don't have much storage room in your car after packing all of your camping gear, you might have to forego comfort and choose a more compressible air mattress.
Unless you're car camping, you're going to have to carry all of your gear with you to the campsite. If you have a 26 pound mattress to lug around, you're going to be pretty exhausted by the time you get to (and set up) camp.
Type of Camping Air Mattress
There are three types of camping air mattresses out there:
Self-inflating mats
Foam pads
Air mattresses
To better understand the purpose of each one, let's briefly talk about them.
Self-Inflating Mats
Self-inflating mattresses are filled with an open-cell foam that expands and fills with air when you open the valve. Thanks to the foam, self inflating mattresses are much more comfortable than your other air mattresses – though it's much heavier and doesn't compress as small as an air mattress can.
These self-inflating pads are our favorites (and who wouldn't want a foam mattress when inside of a tent or car camping?).
Foam Pads
These are your classic sleeping mats and are made with closed-cell foam. Unlike a self inflating mattress, all you need to do with a foam pad is unroll it and you're done! One of our favorite things about foam pads is that there's no risk of puncturing these.
In saying that, though, there's a reason we don't include any in our list down below. They're honestly not very comfortable and aren't able to disguise bumps in the ground (meaning you'll definitely feel that stabbing pain from a random rock in the middle of the night).
There are plenty of campers that use foam pads along with their sleeping bags, however! If you're the type of camper who brings their sleeping bag along with you regardless of where you go, a foam pad could be a great addition. If, however, you're not a huge fan of a sleeping bag and want an air mattress, we don't recommend this type.
Air Mattresses
As you can probably tell by the name, an air mattress is filled with air. In order to inflate an air mattress, you'll need to blow air through a valve or use a manual air pump. While air beds aren't self inflating (and that does kind of stink when it's time to set up or break down camp), you get a light, very compact air mattress!
These air beds are great for backpacking as they're able to be rolled into a compact carrying size, though they do lack that comforting feeling you get with other camping mattresses filled with foam.
Mattress insulation (R-Value)
The ability of your camping mattress to insulate you from the cold ground is often measured in R-Value. The higher the number, the better the protection. While not all manufacturers provide the spec, it is a great tool to go off of when available.
During the hot summer months, you don't really need to have an R-Value over 3. However, if you're planning on camping during the chilly fall and winter months, an R-Value above 5 would be best. We also recommend combining your mattress with a foam pad during these months for extra insulation (this also helps if you accidentally puncture your mattress or it springs a leak).
5 Best Camping Mattresses
Between looking at dozens of camping air mattresses and talking to avid campers (some of whom are privy to car camping), we're sure that the following five are the best camping air mattresses on the market today!
1. Best Overall Camping Mattress: Therm-a-Rest MondoKing 3D Sleeping Pad
Price: $230
Type of Camping Mattress: Self-inflating mat
Weight: 4 lbs. 6 oz.
Dimensions: 77 x 25 x 4.25 inches
Sleeping Capacity: One person
R-Value: 7
If you're looking to get a good night's sleep on one of the best air mattresses out there, the Therm-a-Rest MondoKing 3D is for you.
This camping mattress is plush, supportive, tear-resistant, and incredibly soft to the touch. When you compare this version to the past, you'll notice there are some new things. First, the MondoKing has updated valves with dedicated inflate/deflate functions. It also has a foam design that was able to trim around one pound of weight (which makes it much easier to compress and pack).
If you want a camping air mattress that will last (as well as aid you in getting the best sleep), we highly recommend the Therm-a-Rest above all others!
2. Best Camping Air Mattress: REI Co-op Kingdom Insulated Air Bed
Price: $149
Type of Camping Mattress: Air mattress
Weight: 5 lbs. 13 oz. (without pump)
Dimensions: 79 x 56 x 6 inches
Sleeping Capacity: Two adults (or three to four children – this is a queen size air mattress)
R-Value: 2.6
In second place, we have the REI Co-op Kingdom Insulated Air Bed. If you're after the best camping mattress for families (or children), you really can't go wrong with this one.
This queen mattress not only provides comfort, it gets you off of the ground better than self-inflating models (approximately 6 inches to be exact). It's durable, has separate valves for inflating and deflating, and the welded seams help to prevent leaks.
While this would never work as a car camping mattress (due to the size), it works beautifully as a camping air bed (and could double as a guest bed while at home). However, this camping mattress is quite bulky when packed and does take up a fair amount of space in your vehicle.
3. Best Camping Air Mattress for a Good Night's Sleep: Exped MegaMat Duo 10 Sleeping Pad
Price: $380
Type of Camping Mattress: Self-inflating air mattress
Weight: 9 lbs. 14.7 oz.
Dimensions: 77.6 x 52 x 3.9 inches
Sleeping Capacity: Two people
R-Value: 8.1
When looking at the price of the Exped MegaMat Duo 10, it can be hard to agree that this is considered the best camping mattress out there. But, if you take a look at the specs for this self inflating queen mattress, it's easy to see why we have it sitting at number three on our list.
As it says on REI's website, this air bed "Completely fills most 2-person tents to provide a level sleeping surface that's warm and cozy, great for car campers". Unlike most air mattresses, this air bed comes with a laminated polyester surface fabric. Meaning this is arguably one of the most durable air mattresses on the market today.
It's also humidity-resistant and has a non-slip finish to keep you secure while on the air bed. This is a great option for your next camping trip if you ask us!
4. Most Affordable Camping Air Mattress: REI Co-op Trailbreak Self-Inflating Sleeping Pad
Price: $75
Type of Camping Mattress: Self inflating air bed
Weight: 2 lbs. 8 oz.
Dimensions: 72 x 20 x 1.75 inches
Sleeping Capacity: One person
R-Value: 5.1
The REI Co-op Trailbreak Self Inflating Sleeping Pad is one of the most affordable camping mattresses on the market (and still delivers one of the best air mattresses despite the cheap price tag).
This self inflating pad is relatively thin, however, it's built with durable fabric and it's light enough that you won't mind carrying it in your pack! There are separate color-coded valves for inflation and deflation which makes setting up (and breaking down) at camp frustration-free.
While this is a comfortable camping mattress, we did want to point out that if you're a side sleeper, this one might not be best for you. It can get pretty uncomfortable after long periods of time and it's very thin.
5. Best Packable Air Mattress: NEMO Quasar 3D Insulated Air Sleeping Pad
Price: $200
Type of Camping Mattress: Air mattress
Weight: 2 lb. 1 oz.
Dimensions: 76 x 25 x 3.5 inches
Sleeping Capacity: One person
R-Value: 3.3
While the Nemo Quasar 3D has no foam (as it's purely an air mattress), it's still able to keep you comfy, even on uneven terrain.
Not only that, but this is one of the lightest air mattresses out there! While most camping mattresses weigh quite a bit (and take up a bit of space in your car), the Nemo Quasar 3D is incredibly light and is able to compress down like no other.
This air bed is made with 100% post consumer recycled materials for an environmentally conscious approach, includes a compact stuff sack and repair patch kit, and comes with a lifetime Nemo warranty.
3 Best Runner-Ups
Because there are so many awesome camping mattresses out there, we didn't want to leave you with just five.
So, we didn't! Below are our top three runner-ups that'll ensure you still get a great night's sleep.
1. Sea to Summit Comfort Deluxe Self-Inflating Sleeping Mat
Price: $199
Type of Camping Mattress: Self inflating sleeping mat
Weight: 4lb 6.4oz
Dimensions: 72 x 25 inches
Sleeping Capacity: One person
R-Value: 6.5
The Sea to Summit Comfort Deluxe is known to be one of the ultimate luxury self inflating sleeping mats for campers. It's fairly easy to see why this is our very first addition to the runner-up category!
This self inflating sleeping mat features four inches of plush foam as well as a 30D stretch knit fabric on the upper surface. This is what's able to give the Sea to Summit mat its luxurious warm feeling when it's cool and cool feeling when it's hot!
It also comes with a flip-over multi-function valve which makes packing up the pad easy (as it prevents air from being drawn back in as you roll it up). You also get a stuff sack with this Sea to Summit mat, which makes packing a breeze.
2. Therm-a-Rest NeoAir Xtherm Sleeping Pad
Price: $230
Type of Camping Mattress: Air pad
Weight: 15 oz.
Dimensions: 72 x 20 x 2.5 inches
Sleeping Capacity: One person
R-Value: 6.9
The Therm-a-Rest NeoAir was originally crafted for mountaineering, backpacking, and winter camping. This is, quite honestly, one of the best self inflating camping mats out there (it just didn't quite make the top five cut).
With how lightweight this mat is, you wouldn't think that you get as much comfort as you do with the Therm-a-Rest NeoAir (but you do). This air pad is made with Triangular Core Matrix construction (which means it's able to minimize convective heat loss without the bulk, weight, or durability issues of down and synthetic fills).
With this mat, you get a pump sack, stuff sack, and repair kit, too! There's plenty of sleeping space on this mat for one person and we couldn't be happier with this runner-up.
3. REI Co-op Camp Dreamer XL Self-Inflating Deluxe Bed
Price: $179
Type of Camping Mattress: Self-inflating Pad
Weight: 6 lbs. 6 oz.
Dimensions: 78 x 32 x 4 inches
Sleeping Capacity: One person
R-Value: 6.6
The REI Co-op Camp Dreamer is a self inflating mattress pad that's plush enough to sleep on at home on the living room floor, or in a tent! Built with an engineered foam and air, you'll have plenty of space between you and the cool, hard ground.
One of the reasons this camping mattress made it onto our runner-up list is because you're able to go car camping with this pad. It's spacious, incredibly comfortable, and warm enough for three-season conditions. Not to mention, it's fairly cheap for a camping luxury pad!
Frequently Asked Questions
While we talked about a lot when it comes to camping mattresses, we wanted to touch on some frequently asked questions we've been asked in the past!
What is the comfiest thing to sleep on when camping?

We would undoubtedly have to go with a self inflating sleeping pad (such as the Therm-a-Rest MondoKing 3D Sleeping Pad we talked about above).

Sleeping pads are filled with foam, making these camping mattresses plush, supportive, tear-resistant, and incredibly soft to the touch!
How thick should a camping mattress be?

The sweet spot would be between 2.5 – 3.5 inches. This way, you're able to use your camping mattress in the car (or even in a truck bed). A 3 inch self inflating pad (or an air mattress) is plenty high enough off the ground, incredibly stable, and is able to provide the proper amount of insulation.
How can I make my camping mattress more comfortable?

If you decide that you want a cheaper, more compact camping mattress (such as the REI Co-op Trailbreak Self-Inflating Pad that we talked about above) and realize that the comfort just isn't there, we recommend purchasing a foam pad.

Foam pads are pretty uncomfortable when slept on alone, but are able to provide extra comfort when paired with a lightweight camping mattress.
How do I keep my air mattress warm while camping?

Looking for a quick and easy way to keep your camping mattress warm while you're not with it? Simply insulate your camping mattress!

You can do this by wrapping the entire mattress in blankets or foam pads!
What should I put under my air mattress while camping?

While camping, you can put foam pads, blankets, tarp, or even Dri-Dek down. All of these materials will increase circulation as well as protect your air mattress from dirt and damage! You can think of these items like a tent footprint!
That, my friends, pretty much sums this article up!
When you go camping, do you use an air mattress, a self inflating foam mattress, or a sleeping pad? Leave a comment below to let us know!
Looking for more content? We've got you covered: