There are plenty of different types of tires on the market, but not all of us have the time or resources to continually swap between our snow tires, road tires, mud tires, etc.
That's why I'm a huge fan of all-terrain tires. They may not be the best for everything, but they're a great general-purpose tire that you can bring off-roading on long road trips and even get you up a snowy canyon safely. They're a popular choice for Tacoma owners because of their multi-purpose application.
In fact, I chose to put Goodrich KO2 All-Terrain tires on my 2018 Tacoma overlanding build for this very reason.
But which is the best all-terrain tire? Well, that depends. Below, we compare all of our favorite all-terrain tires to help you get the most out of your Toyota Tacoma.
Let's dive in.
Table of Contents (Click to Expand)
Why Choose All-Terrain Tires For Your Truck?
Simply put, all-terrain tires are like a jack of all trades—so to speak. They may not be amazing at one single thing, but they're great overall tires.
If your Tacoma is used primarily for commuting long distances, and you don't do any off-roading or snowy canyon driving—standard road tires would probably suit your needs best.
My truck was used for overlanding, hauling, commuting long distances, driving up snowy mountain passes, and more. I couldn't swap my tires as frequently as I would've otherwise needed.
This is why a set of great all-terrain tires was so necessary. They have beefy enough tread to safely maneuver through inclement weather, tough enough to follow my Dad's rock crawler through some questionable trails in Moab, and durable enough to commute tens of thousands of miles while full-time traveling for a year.
Bear in mind that all-terrain tires will impact your gas mileage, and they can often mean more road noise on the highway. They can also wear down quicker than your standard road tires—so expect to replace them every 40,000-60,000 miles or so.
The 9 Best All-Terrain Tires For The Toyota Tacoma
Here are our top picks for all-terrain tires for the Toyota Tacoma:
1. BF Goodrich KO2 All-Terrain Tires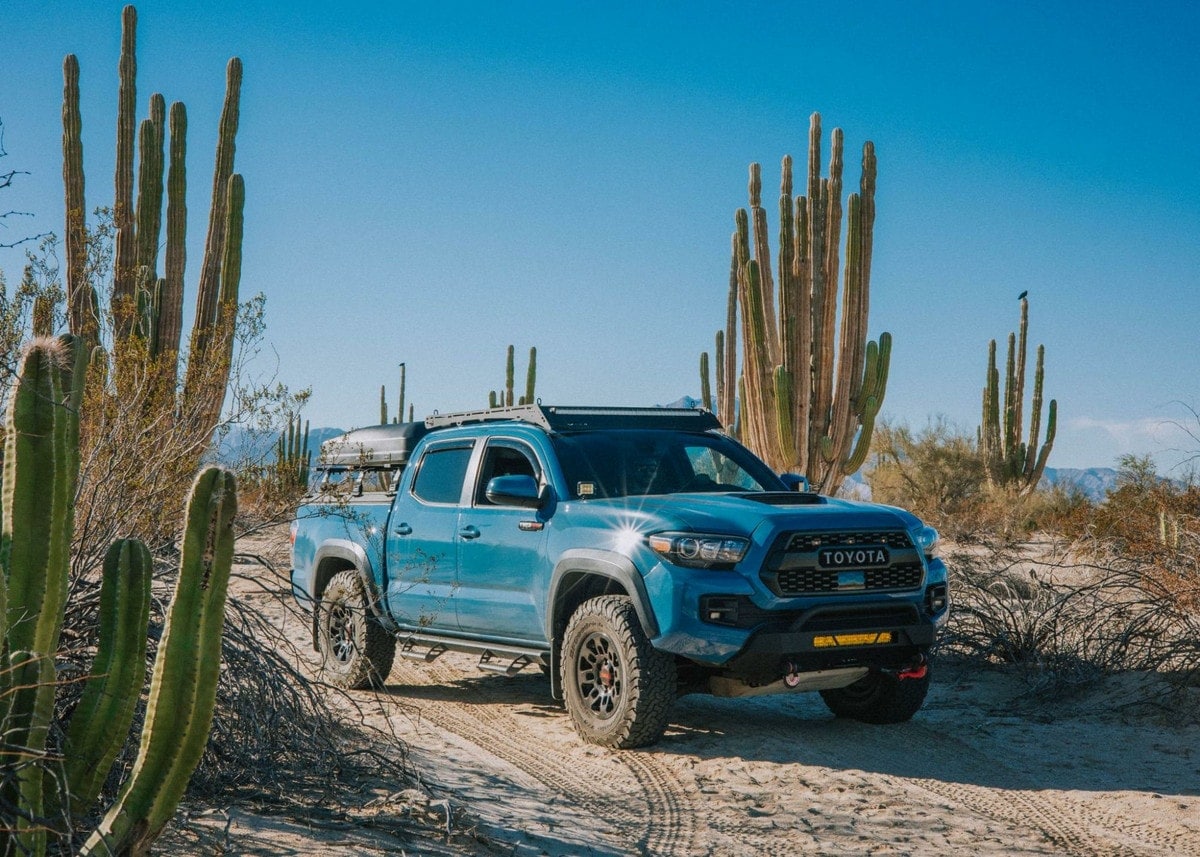 The BF Goodrich KO2 All-Terrains are the tires that I chose for my 2018 Toyota Tacoma, and they're also the tires I have on my Ford E-350 adventure van. In fact, these tires are some of the most popular tires for off-road and overlanding enthusiasts because they're so long-lasting, multi-purpose, and work hard both on and off the trails.
These tires have served me well for years of adventures, and I'd truthfully purchase them again in a heartbeat. Although it sounds like one of those cop-out answers you give during an interview—the downside to these tires is that they last too long.
What I mean is that these tires will eventually become stiff, and they'll lose some of their aggressive traction. This often happens well before the tread is worn. I've never found this to be a huge issue, as I'm happy to replace my tires after 50,000-60,000 miles anyway.
2. Mickey Thompson Baja Boss A/T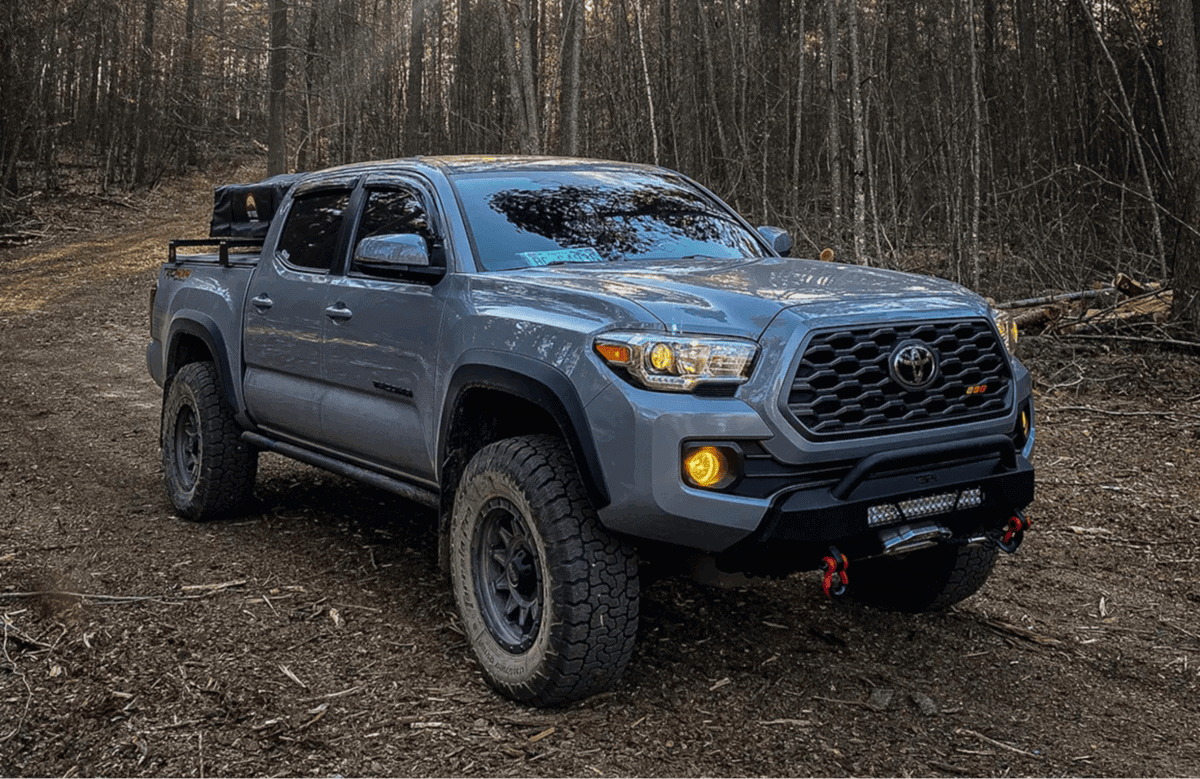 Photo Credit: Trail Tacoma
Mickey Lee Thompson was (and still is) a legend in the off-roading community. Before he and his wife were tragically murdered, they founded Mickey Thompson Tires. He used his knowledge and expertise to create some of the most impressive and aggressive tires on the market.
The company today is still flourishing and consistently pushes the envelope when it comes to creating the best off-roading tires. The Baja Boss tires are impressively durable, great for those interested in serious off-roading, and even boasts an impressively comfortable ride quality despite their aggressive tread and heavy weight.
They may be on the higher end of what you'd expect to pay for a good pair of A/T tires, but you definitely get what you pay for.
3. Goodyear Wrangler DuraTrac
Photo Courtesy of WheelZome
If you're looking for a tire that can get you to work every day and have impressive off-road capabilities—the Goodyear Wrangler DuraTrac tires could be a great choice for you.
They boast stellar off-road performance because of their aggressive tread and extra tough sidewalls. The DuraTracks perform exceptionally well in snowy conditions as well—which is great for those who live in the mountains or commute to ski resorts often.
These tires also have better handling than some of the others on this list which makes them a great choice for those who commute long distances often. Also, they're just great looking tires, and who doesn't want to make their taco look even cooler?
4. Falken Wildpeak A/T Trail Tires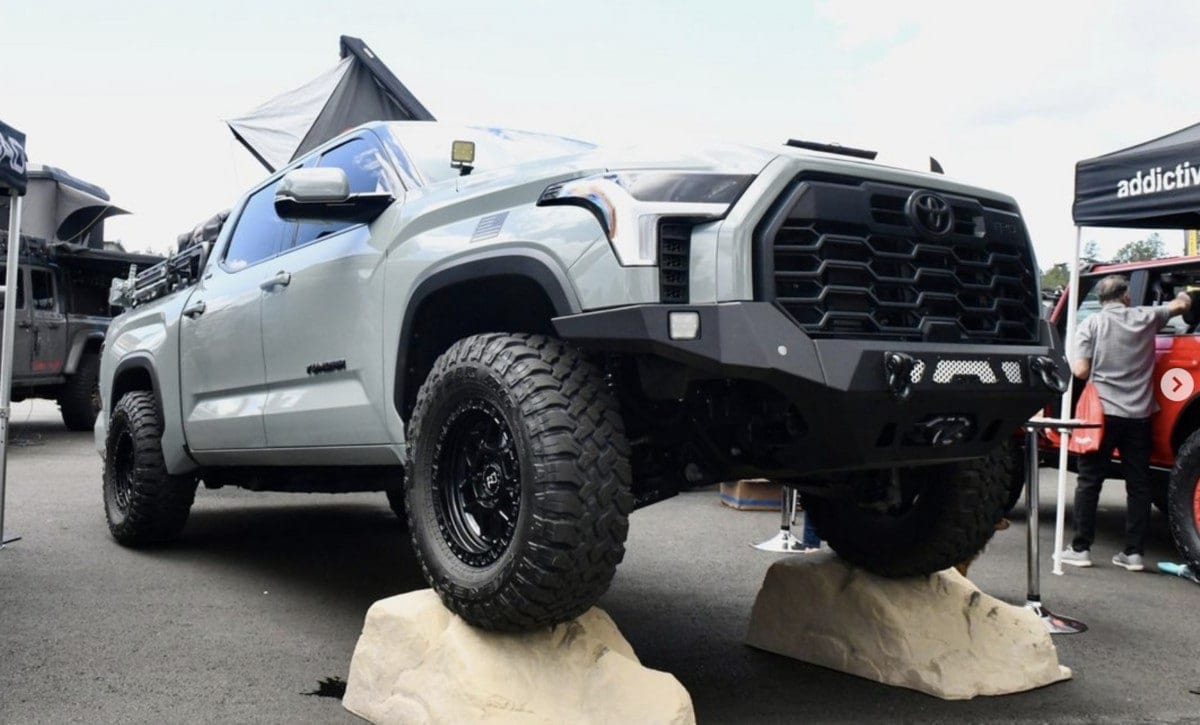 Photo Credit: @falkentires on Instagram
For those who really need a tire that can support inclement weather and slippery pavement conditions—the Falken Wildpeak A/T Trail Tires could be the best tires for you. As a truck owner, you want your truck to do it all, but if you live somewhere that frequently sees poor road conditions—safety is probably your top priority.
While the Falken Wildpeaks provide plenty of grip for street driving, they aren't a great choice for off-road driving, mud, or sand. They can still be a great option for those who do light off-roading and occasionally hit the backcountry.
It should be noted that while these tires have been upgraded to reduce the amount of road noise they generate on the freeway—tons of Falken owners still report that the road noise is much louder than they'd prefer. This is a common trade-off when you're rocking A/T tires over more commuter-friendly options.
5. General Grabber A/TX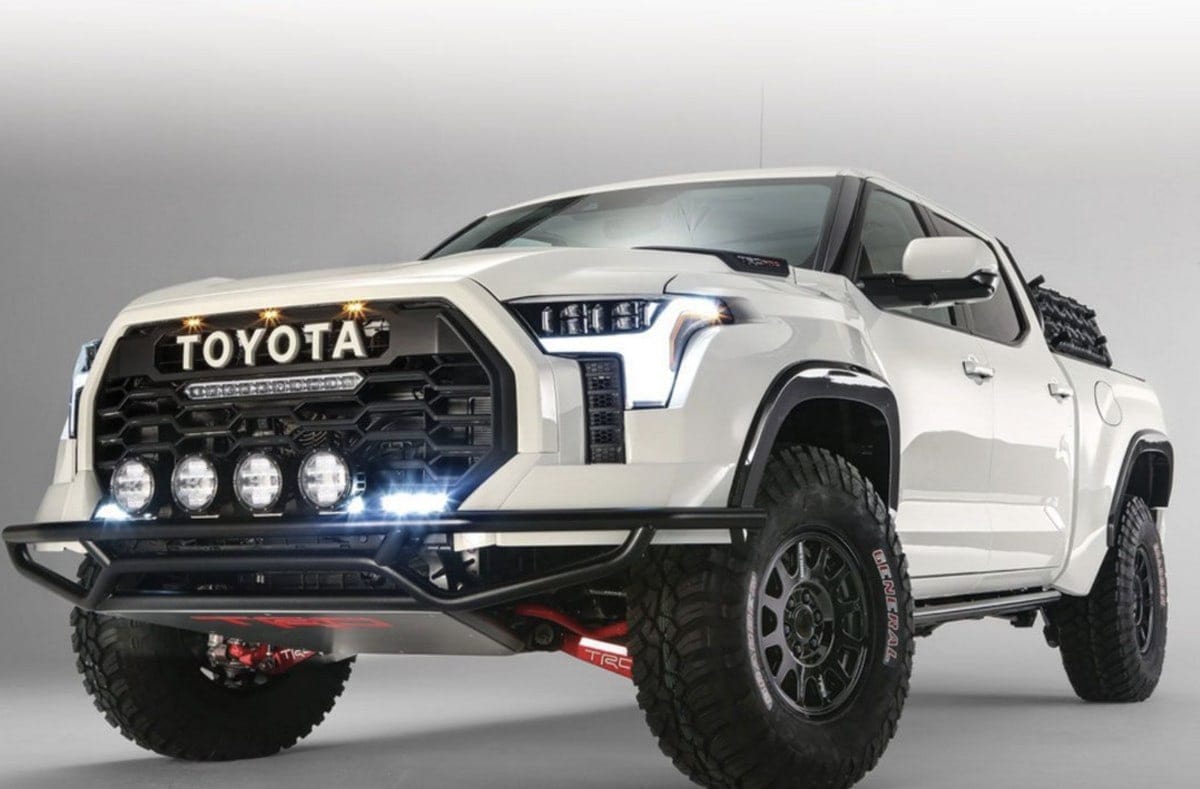 Photo Courtesy of @generaltire on Instagram
The General Grabber A/TX tires are a great choice for the Tacoma owner who craves a proper set of great general-purpose tires. These tires are excellent on- and off-road and provide plenty of traction on gravel, wet roads, sand, and even some mud terrain.
It should be noted that these tires do leave a lot to desire in snowy conditions, though. If you live in the mountains or frequently drive in the snow, these may not be the best tire option for you.
While these tires aren't designed to be mud tires (though they do make a mud tire option), these tires do handle mud exceptionally well and provide better traction than some of the other Toyota Tacoma tires.
6. Cooper Discoverer AT3 4S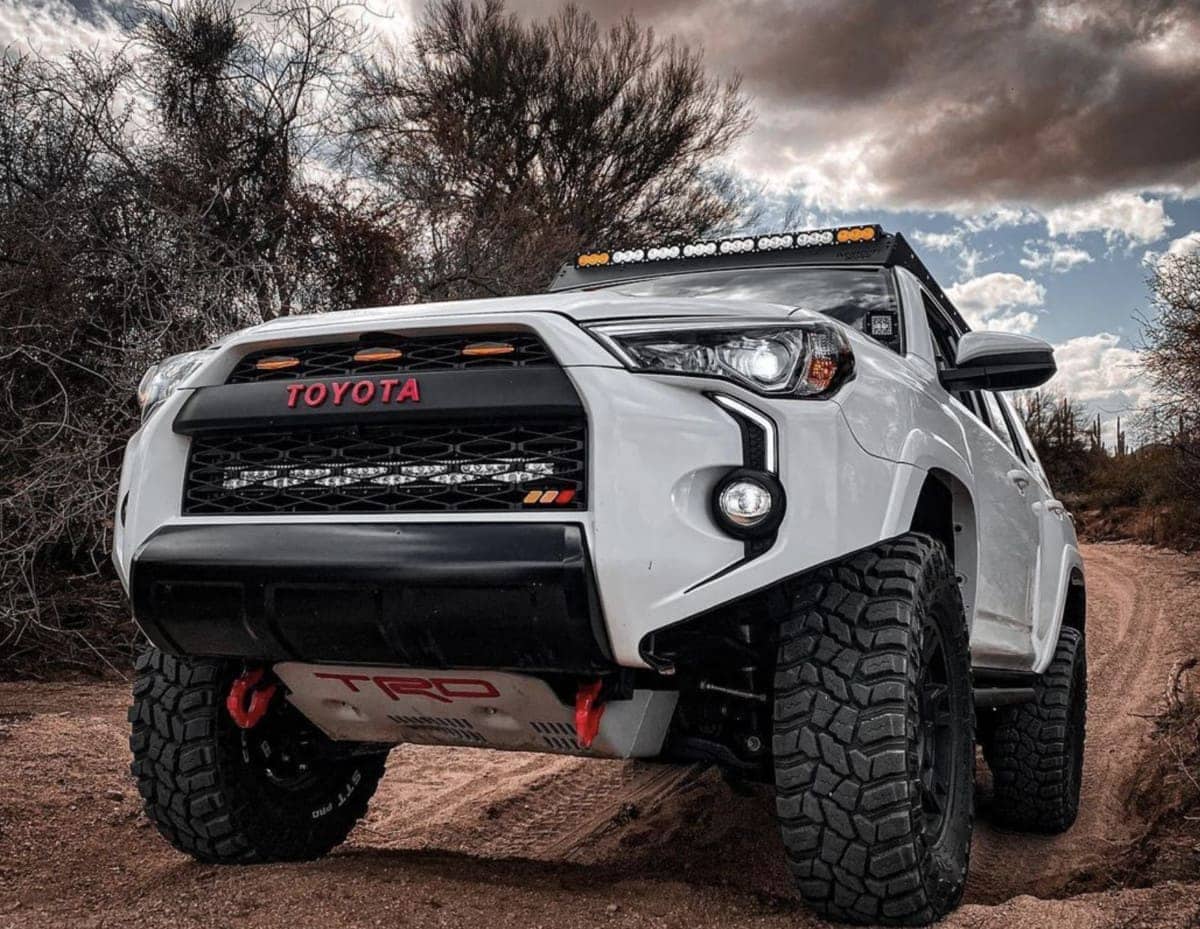 Photo Courtesy of @coopertires on Instagram
The Cooper Discoverer AT3 4S tires are for those who want seriously aggressive four-season tires that can pretty much handle it all. They have great performance on off-roading trails, in mud terrain and gravel, and have exceptional traction in snow.
These tires may excel in all seasons and almost all weather conditions, but they're surprisingly impressive for commuting on the highway as well. They do have some tread noise, but despite their aggressive appearance—they're much quieter than you'd probably anticipate.
Regardless of your driving habits and preferred terrain, the Cooper Discoverer AT3 4S tires are an overall impressive choice for the Toyota Tacoma. They come at a steep price compared to some of the other tires on this list—but they're worth every penny if you're serious about getting the most out of your vehicle.
7. Toyo Open Country A/T III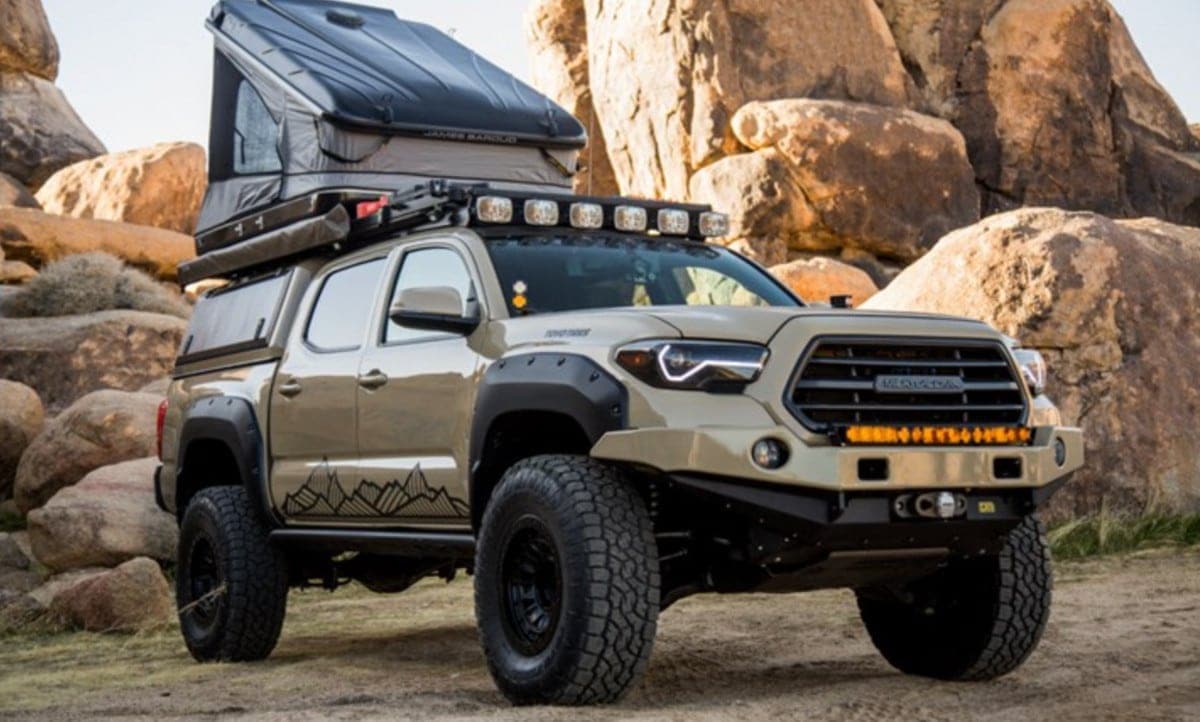 Photo Courtesy of Toyo Tires
The Toyo Open Country A/T III tires have taken everything that Tacoma lovers loved about the Gen 2 Open Country tires and made them even better. These tires perform exceptionally well in snowy and wet conditions and can handle the rugged terrain of some of the more difficult off-roading trails with ease.
The Toyo Open Countries are ideal for those looking to get the most out of their truck's capabilities in difficult road conditions. Putting new tires on your truck is almost always costly, and you always want to find the best tires for your needs.
This is why I am a huge fan of their exceptional warranty. Toyo Tires stands behind their tires so confidently that they offer a 50,000-mile treadwear warranty and a 500-mile or 45-day satisfaction guarantee on their website for all purchases.
Truly though, with the enhanced tread blocks, durable sidewall construction, and optimized s-shaped tread pattern—these tires are well worth the money.
8. Yokohama Geolandar A/T Tires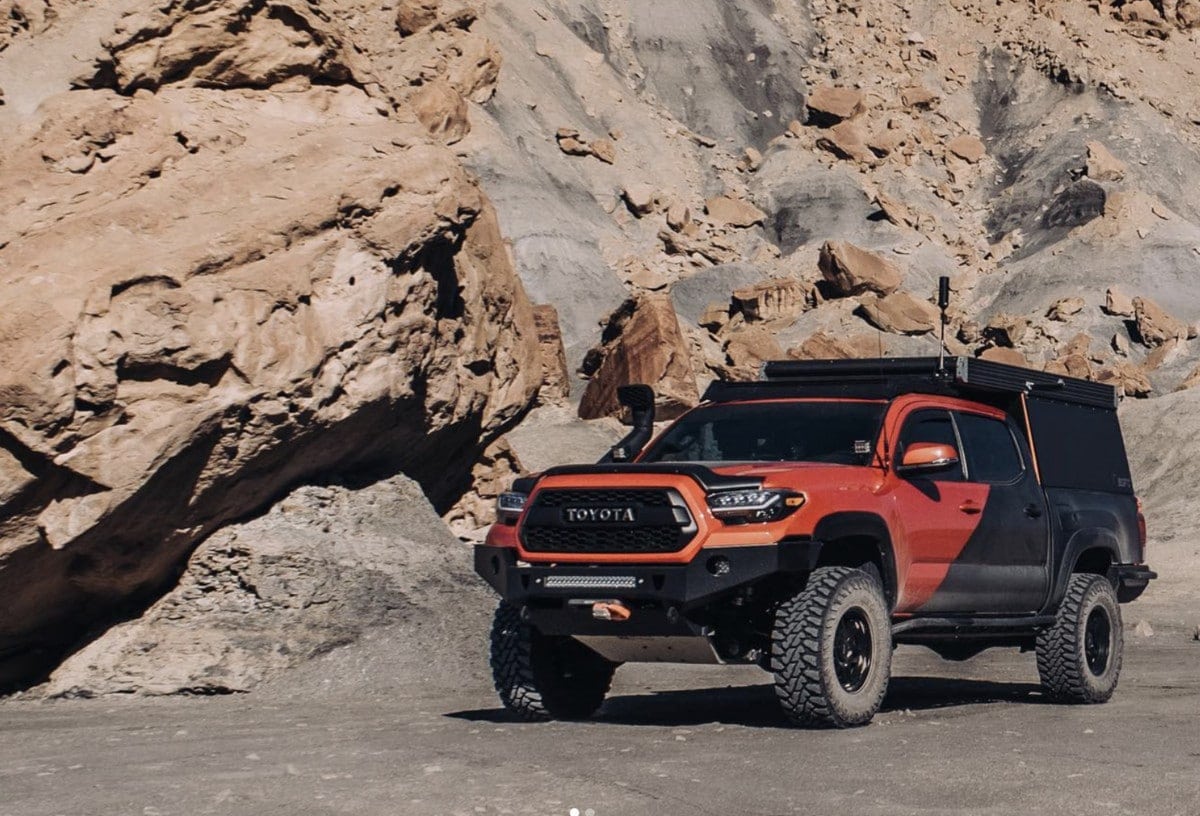 Photo Courtesy of @Yokohamatires on Instagram
If you're in the market for a great general-purpose tire that will get you to work safely, take you to your favorite camping spots, and keep you from sliding around in the rain and snow—the Yokohama Geolandar A/T tires could be a great choice for you.
These tires are a favorite for their superior road performance and their ability to preserve your gas mileage more than some of the more aggressive tires. They're also exceptionally quiet on the freeway and handle much better than most other A/T tires typically do. This may be because they look and act like traditional commuter tires rather than off-roading tires.
These tires may not be the right choice for you if you crave tougher off-roading trails and maximizing your truck's trail capabilities.
9. Nitto Ridge Grappler Tires
Photo Courtesy of @nittotire on Instagram
If you crave an aggressive-looking tire that has the performance to match—you'll love the Nitto Ridge Grappler Tires.
This brand has made it a point to produce a tire that teeters on the edge of being a mud terrain tire and an all-terrain tire. While this tire is still considered an all-terrain tire, Nitto claims that this particular tire is more of a hybrid between a standard aggressive off-road tire and a quiet commuter tire.
The proof is in the pudding, though. This highly beloved tire has an impressive wrap-around sidewall design that helps it perform exceptionally well in gravel, mud, snow, and other wet conditions. This sidewall tread design is even further optimized when you air down your tires for better traction.
You will be sacrificing some extra MPG if you do decide to go with this tire because of its heavy weight and thick tread. But this shouldn't matter too much if you plan on traversing some of the trickiest road conditions and pushing the limits of what your Taco can accomplish.
Frequently Asked Questions
Here are some commonly asked questions about A/T tires for the Toyota Tacoma:
What are the biggest tires you can put on a stock Tacoma?
The largest tire you can fit on your Toyota Tacoma without lifting it is a 32-inch tire. Anything larger can cause damage to your vehicle's suspension and can even cause brake failure.
If you plan on upgrading to larger tires, be sure to check out our guide to lifting a Toyota Tacoma and our favorite Tacoma lift kits.  
How long do all-terrain tires last?
All terrain tires, unfortunately, don't last quite as long as traditional road tires. They generally should be replaced between 40,000-60,000 miles.
They can last a bit longer when they're generally used for commuting on highways and can wear out quicker if they're used for off-roading.
Can I tow with A/T tires?
Yes,  but always be sure you're not exceeding the capabilities of your tires. If you plan on towing and halting heavy loads, you should consider a tire that is rated for heavy-duty purposes.
What are all-terrain tires best for?
All-terrain tires are best for drivers who need better traction and performance in rugged or slippery conditions. A/T tires will generally drop your gas mileage but will perform much better in snow, rain, mud, and gravel than regular tires.
Final Thoughts
If you've been dying to sink teeth into some more aggressive and capable Tacoma all-terrain tires—we hope you've found some great inspiration to help you bite the bullet.
As you can see, not all A/T tires are made the same. Some may excel in the snow, some on difficult off-road trails, and others are perfect for commuters who want the option to hit some trails here and there.
Regardless, they're sure to make your Taco look great, perform better, and give you the peace of mind that you can get to your destination safely every single time.
If you're in the market for tires that can handle the toughest trails, be sure to check out our guide to the best 37-inch tires.