Are you dreaming about higher clearance on your Taco?
Maybe it's for aesthetics, or maybe you're tired of hitting your steps off rocks like I was in my TRD Pro…
Either way, the extra clearance of a lifted Tacoma not only looks awesome but also gives you a leg up on the more technical trails.
But if you don't lift it properly, it can do more harm than good. Here's everything you need to know about lifting a Toyota Tacoma.
Table of Contents (Click to Expand)
What Is a Good Size Lift For A Toyota Tacoma?
How much you decide to lift your Tacoma is a completely personal choice, and your decision should be based on your budget and what kind of trails you want to traverse.
If you're not planning to take your truck on any moderate to hard trails, chances are your truck already has plenty of clearance to get you through some of the trickier obstacles.
However, if you frequently find yourself on moderate trails, you may consider adding a modest 2-inch lift to help you clear some of the bigger boulders. This is the level of lift I had on my Tacoma build and I never found the need for anything higher than 2 inches.
Once you start hitting hard trails, you'll quickly learn that a 3- to 4-inch lift is basically mandatory to clear obstacles without damaging your frame.
If you have the funds to add a 6-inch lift to your truck, then great! It looks awesome. But this level of lift is expensive and isn't necessary for 90% of off-road trails.
A 6-inch lift is often seen in rock crawlers (like my dad's 4Runner in the photo above!) It's only necessary for those who are serious about hitting the absolute toughest trails.
Personally, I would never take a brand-new truck on the toughest rock crawling trails. Too much risk! An older rig, on the other hand…
Anyway, back to Tacoma lifts.
How Much Does It Cost To Lift a Tacoma?
Lifting a Toyota Tacoma can cost anywhere from $500 to $5,000.
The cost of lifting your Tacoma varies depending on how high of a lift, whether you want a complete suspension upgrade or just a body lift, and whether or not you do it yourself or hire a professional.
We go over more of the specifics and what you can expect to pay below:
DIY Lift Kit Costs and Options
For those who don't mind getting their hands dirty, here are some lift kit options and a general idea of what you can expect if you decide to do the lift yourself.
Disclaimer: Do your research (much more than we provide in this guide) before you set out doing this work on your own. You can easily damage your vehicle and cause a wreck if you make a mistake in this process.
If you're interested in a much more comprehensive guide to different lift kit options, check out our guide to the best lift kits for a Toyota Tacoma.
Icon Stage 4 Suspension System
Includes: Front and rear shocks, adjustable coilovers, extended travel coilovers, and FK rod end bearings.
Compatibility: 2nd & 3rd Gen Tacomas
The Icon Stage 4 Suspension System is designed for those who are serious about not just having a greater lift height, but also wanting an incredibly smooth ride quality.
This kit not only includes brand new leaf springs, but also aftermarket upper control arms that are much superior to the stock ones.
Each Icon kit comes with vehicle specific tuned front and rear shocks that have superior shock dampening and control. This is particularly helpful for those who often travel off the beaten path, and unexpected g outs (when you bottom out your suspension because you're going too fast down a hill).
Another great thing about Icon is that they have created an upgraded ball joint system called the Delta Joint. It has the durability of a traditional ball joint system with the characteristics of a uni ball. They're also zinc coated to prevent corrosion from weather and heavy usage.
I have the Icon leaf spring kit on my Tacoma and I absolutely love it. The lift it provides is perfect, plus they are adjustable depending on how much lift you want and how much payload you're carrying. The ride quality has been super smooth. If I were to choose a lift kit all over again, it would be the Icon.
ARB Old Man Emu 3 Inch Lift Kit
Includes: Front coil springs, front & rear nitrocharger sport struts, leaf springs with hardware, shackle bushings, and driveshaft spacers.
Compatibility: 2nd & 3rd gen Tacomas
For those who are willing to shell out some extra cash for a reliable and comprehensive lift—the ARB Old Man Emu 3 Inch Lift Kit has everything you need for a fully upgraded system.
You should expect to spend the better part of a weekend installing this kit, since you're completely replacing your leaf springs, struts, and coils.
This set comes with the Old Man Emu front and rear shock systems, which include the nitrocharger sport shock absorbers. These are progressive shocks that will ensure your ride quality remains comfortable and your suspension system is safe if you hit bumps a bit too hard.
Torch 3 Inch Lift Kit
Includes: Strut spacer, differential drop and skid plate spacers, tapered rear blocks, U-bolts.
Compatibility: 2nd & 3rd Generation Tacomas (6 lug models only)
For one of the easiest and quickest lift options, this Torch 3-inch lift kit provides everything you need to get a barebones and quick lift.
Instead of completely swapping out the struts, this kit comes with strut spacers that attach to your existing shocks so you don't need to purchase longer ones separately.
In fact, many of these parts attach to your existing suspension system instead of completely replacing them, which is why the cost is so low.
This kit is pretty simple to install yourself, and should only take between 2 to 4 hours to complete from start to finish.
Be warned: This set will get you the lift you may be looking for, but you should be diligent about checking your gearing regularly to ensure it can withstand the demands you're placing on it. If you plan to do any heavy off-roading you may want to consider a more performance- driven lift kit (like the ones below!).
Professional Lift Cost and Options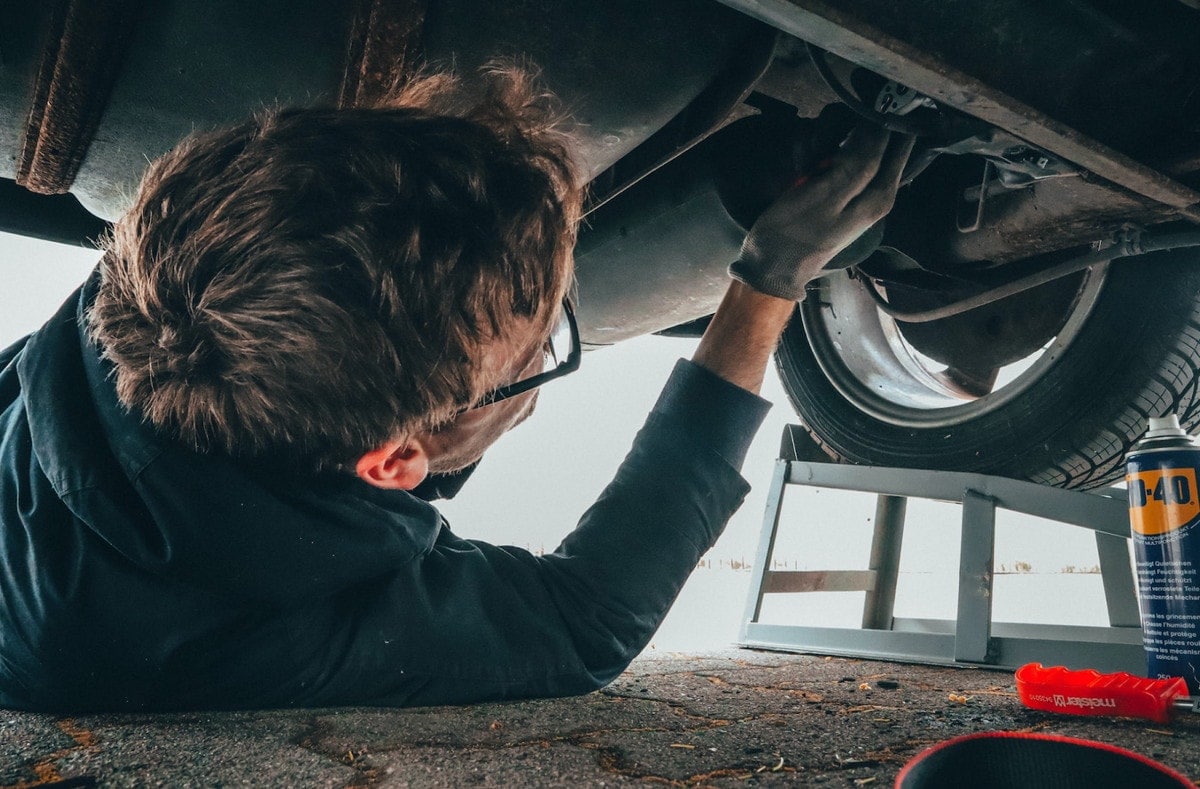 As you can see from the wildly different kits we mentioned above, there are tons of options in terms of cost and performance when adding a lift to your vehicle.
This means that hiring a professional can also get pricey very quickly.
Most shops will charge you by the hour, so call around to compare hourly rates and opinions on how long the job should take.
A simple spacer lift and a bigger tire installation should only cost a few hundred dollars. But for more comprehensive installations that involve new suspension components, cv axles, tire upgrades, etc—this could easily cost a few thousand dollars in labor.
While it's totally possible for someone with moderate knowledge of vehicles to install their own lift kit, we don't always have the time or desire to do it ourselves. We always encourage hiring a professional if you have any concerns about performing vehicle maintenance or modifications yourself.
Looking to hire someone to install the lift kit for you? Here are some tips to help you find a professional to install it:
1. Ask Your Personal Mechanic
This may sound obvious, but if you have a shop you know and trust, see if they are able to install your new lift kit for you.
They're probably already familiar with your vehicle and know what you need to complete your lift safely.
One downside of this option, however, is that you'll also most likely need the cash upfront, which can be difficult if you're upgrading other suspension components as well.
2. Head to a Tire Shop
If you don't have a personal mechanic that you trust to safely install your lift kit, try heading to a tire shop. Even some of the big name chains like Discount Tire and Les Schwab can sell you a kit and install it right there.
This can be a great option since they often provide financing and warranties for the work they do.
However, big name shops will probably try to upsell you on other components that you may not actually need, so you should go in with a good understanding of what you want.
How Will Lifting My Truck Affect the Resale Value?
As a general rule of thumb, you shouldn't expect any modifications to increase the resale value of your vehicle.
In fact, depending on the type of modification, it could even lower the resale value. I learned this the hard way when I sold my Tacoma for a loss of almost $16,000. Yikes!
However, if you're willing to go through the process of selling your truck to a private party, you could potentially sell it for more than what the blue book value is.
A modest lift probably won't decrease the pool of potential buyers. In fact, it could increase it!
However, a six-inch lift isn't everyone's cup of tea and could make finding a potential buyer a bit tricky.
Overall, your truck's worth is dependent on what people are willing to pay. So finding the right buyer will be the deciding factor in whether you lose money, wash, or increase your truck's value.
Also note that if you're selling to a dealership or used car lot, they tend to base their prices off the Kelly Blue Book value only. I had a lot of dealerships offer me the high end of KBB value on my Taco and wouldn't budge over it, despite my many thousands of dollars in upgrades.
Unless it's a specialized car lot, they generally won't consider any modifications you've made to your truck.
Will Lifting My Tacoma Damage It?
Generally speaking, lifting your Tacoma won't cause damage—if it's done right. However, there are some issues you can run into down the road if it's not lifted properly..
For one, you can cause damage to both your suspension system and your drive train if you don't also upgrade those components. It's common for the driveshaft angle to change as well when you lift your vehicle which can alter how your truck shifts gears. This has the potential to put excessive wear on your transmission and cause it to fail prematurely.
Another thing to note is that lifting your vehicle will change its center of gravity, which will alter how it handles and potentially increase the chances of tipping or rolling on steep inclines.
Always check the weight capacities of each of the components in your truck before you decide your lift is complete. Lift kits can add quite a bit of strain and weight to stock components that aren't designed to handle that kind of load.
What Upgrades Should You Make Before You Lift Your Truck?
While we wish it were as easy as installing a lift kit and hitting the trails, there are a few components you should keep an eye on to ensure you and your vehicle are safe on the trails.
You should check:
Suspension: To be completely safe, it's always a good idea to keep an eye on your shocks and struts to make sure they can handle the weight and demand of both your lift and the trails you choose.
Brakes: With a higher center of gravity, you'll probably notice a difference in how your truck stops. We highly recommend you upgrade your brakes to high-performance brakes to help you stay in control. Also keep in mind that if you upgrade your tire size you'll also want to upgrade the size of your brakes.
Differential Upgrades: Lifting your vehicle can often mean you're raising your differential. This can cause excessive wear on different components in your drivetrain. A differential drop kit works by restoring the angle of your differential to normal levels to mitigate the strain on your vehicle's components. These "diff drop" kits are fairly inexpensive and quite simple to install as they just attach to your frame.
Driveshaft and U-joints: Your factory driveshaft and U-joints will be in for quite the beating if you install an aftermarket lift kit. While we recommend doing a "diff drop" like we mentioned above, your Tacoma will thank you if you also upgrade your driveshaft components and U-joints.
Not Ready For a Lift? Here Are Some Other Options
Lifting your vehicle can get expensive fast. Here are some other great options that you can consider doing now to help your truck look cooler and perform better on the trails:
Buy Larger Tires
While upgrading the tires on your vehicle isn't necessarily the simplest or cheapest way to get more clearance, it is a fairly straightforward way to get your body higher off the ground.
Bear in mind that changing tire size can also mean needing to change your brakes and make modifications to your body. Plus, the larger you go the more of a lift you'll need to accommodate the bigger tires.
If you're not careful you could very easily damage your vehicle by throwing on tires that are too big for it to handle. Always be sure you're following the recommended guidelines when making any modifications to your vehicle.
Remove Your Factory Steps
One thing that held me back on a lot of trails for the first few years in my TRD Pro overlanding rig was my factory steps. While I loved how easy they made getting in and out of the truck, they were constantly bumping and scraping against rocks.
I thought I'd miss them a lot more than I actually did. In fact, I thought my truck looked nicer without them, it did better on the trails, and getting in and out wasn't really even an issue for myself or any of my passengers.
If you are worried about you or your passengers getting in and out of your vehicle comfortably, you could always replace your steps with rock sliders.
Add-a-Leaf
Adding a leaf is a great way to upgrade your vehicle's suspension for a fairly reasonable price. I completely swapped out my leaf springs on my 2018 TRD Pro, and it definitely cost me a pretty penny, but it was worth every cent.
Adding a leaf involves removing your old leaf springs and adding an extra leaf to the set to increase the amount of weight they can hold.
Are you wondering if you need to upgrade your leaf springs as well? We have a whole guide to help you upgrade your Tacomas leaf springs.
Air Bags
When I installed my leaf springs I also installed air bags.
Air bags allow you to add or remove height and payload support by adding or removing air into the bags. This has the added benefit of allowing you to level your truck if you're camping in a rooftop tent.
The lift from my Icon multi-rate leaf pack was plenty under normal circumstances, but when I was fully loaded and hauling my dirt bike on the back of my truck, the air bags helped level the truck and better distribute the weight.
Air bags are great if you have a fluctuating load in your truck fairly often. For instance, if you typically leave your truck bed empty but pack it to the brim on weekends for camping trips, or if you often haul heavy loads like lumber or gravel.
Air bags help evenly distribute your load so no one piece of your suspension is unfairly taking a beating.
I highly recommend the Firestone air bag system and Daystar cradles.
Firestone makes some of the best bags you can get, and adding the Daystar cradles makes it so your bag can lift out of the cradle in the event your truck is flexing on a big rock in a trail. Without the cradles, you can rip your air bags right off the truck!
Frequently Asked Questions
Here are some common questions about lifting a Toyota Tacoma:
Does a lift kit void my warranty?
Yes and no. A general rule of thumb is that any modifications to your vehicle will only void the parts that you swapped out or affected. So if you lift your truck and your radio stops working—those are clearly unrelated.
It is worthwhile to weigh the pros and cons, however, as there are plenty of different components to your truck that can be affected by adding a lift such as your suspension, transfer case, drivetrain, and even your transmission.
Will my stock suspension components need to be upgraded?
This will depend on several factors, but for a basic lift kit, probably not. However, if you frequent rough trails or if you're adding a more aggressive lift, you should consider upgrading your suspension components.
Will a lift affect my ride quality?
Adding a new lift kit to your truck can definitely affect your ride quality, but it doesn't have to.
Even if you only add a few inches of body lift to your truck, you will notice a difference in your truck's handling because you're adding weight and shifting your truck's center of gravity. You may also notice a difference in how quickly you can turn corners without feeling sway in your cab.
However, you can mitigate most of these handling issues by upgrading other components like your leaf springs, coils, drivetrain, etc.
How much lift do you need to clear 33's on a Toyota Tacoma?
In order to install 33-inch tires on your Tacoma without rubbing or causing damage, you need to add at least three inches of lift. Any less and you'll either have to do a cab mount chop or make other modifications to your truck's body.
So… should you lift your Tacoma?
Lifting your Tacoma is one of the best Tacoma mods you can make to improve the capability of your truck on the trails and make it look badass.
That said, while it may be enticing to throw an inexpensive kit on for some added ground clearance, you could end up with a stiffer ride and a lower ride quality than it's worth—not to mention potential damage to your suspension and transmission components if it's not done right.
Throwing bigger tires on may seem like the easiest way to get some additional lift at first, but this can easily cause some serious damage to your vehicle if not done properly.
My recommendation would be to have a professional install a performance-oriented lift like the Icon lift kit if you want to take your truck off-roading and maintain safety.
But if you're just lifting your truck for the aesthetics, though, a budget option like the Torch 3-inch lift kit (installed correctly) can be a fine choice.